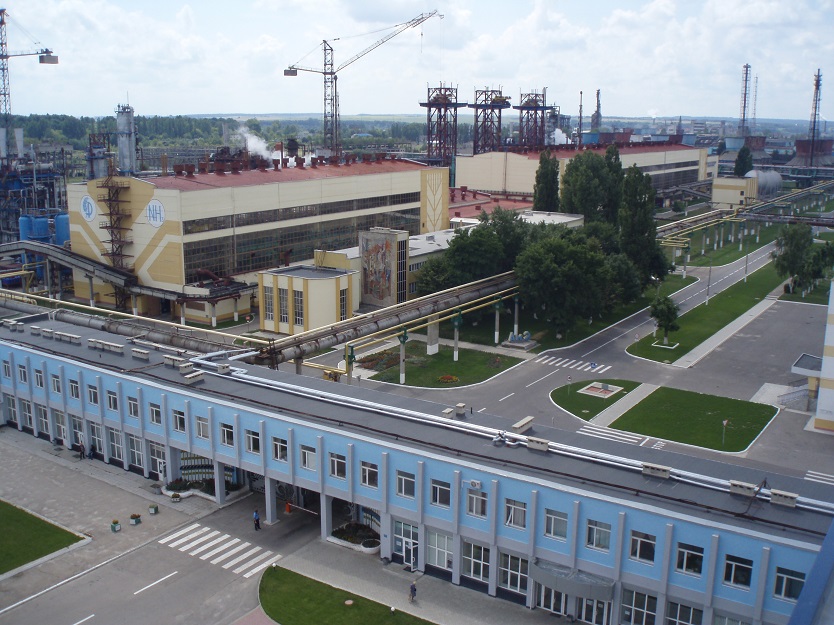 Rivne Azot PJSC, a part of OSTCHEM holding (consolidating Group DF's fertilizer business), increased sales of final products by 40.26% compared to previous year. Thus, the plant's sales of basic products (works and services) amounted to over UAH 2.58 billion last year which is UAH 741 million more than in 2013.  
In 2014, Rivne Azot PJSC increased sales of basic products compared to the previous year: commercial-grade ammonia liquor by 9.5%, ammonium nitrate by 26.96%, urea ammonium nitrate by 60.71%, and liquid nitrogen by 12.23%. Sales of liquid ammonia increased by over 2.5 times.
In particular, Rivne Azot sold ammonium nitrate and urea ammonium nitrate for the amount exceeding UAH 2.38 billion. Sales of commercial-grade ammonia liquor and liquid ammonia have amounted UAH 199.21 million.
"United production and sales policy in OSTCHEM holding and enhancing production facilities of the enterprise allowed Rivne Azot to increase sales volume," Mykhailo Zabluda, Head of the Board of Rivne Azot PJSC, commented.
Last year, OSCHEM suspended operation of two fertilizer business plants in eastern Ukraine for security reasons. That's why Rivne Azot and Cherkasy Azot have optimized production and their sales programmes to provide Ukrainian agrarians with necessary mineral fertilizers.
"Our holding has a considerable advantage: we can adjust our production programmes quite promptly," Oleksandr Khalin, General Director of OSTCHEM, says. "Efficient innovation programme and united production and sales policy for fertilizer business made Ukraine quite strong competitor for Chinese, Russian and other players of the world fertilizer market. Today the holding is able not only to provide Ukrainian agrarians with mineral fertilizer but also to export products promoting influx of foreign investment in Ukraine".
It bears reminding that consolidation of Group DF's chemical assets (fertilizer business) started in 2010. The principal aim of the integration was to enhance competitiveness of Ukrainian enterprises on global markets and to strengthen Ukraine's role of one of the strongest players on world fertilizer market.