PrJSC "Severodonetsk Azot Association", a member of Group DF nitrogen line of business, completed the construction of packaging unit in urea production plant No. 2 to ship urea in big bags.
The project to construct the packaging unit is part of the company's new marketing strategy targeting small and medium-sized farmers. Implementation of this project will allow the company to ship mineral fertilizers to farmers in big bags of 700-1000 kg.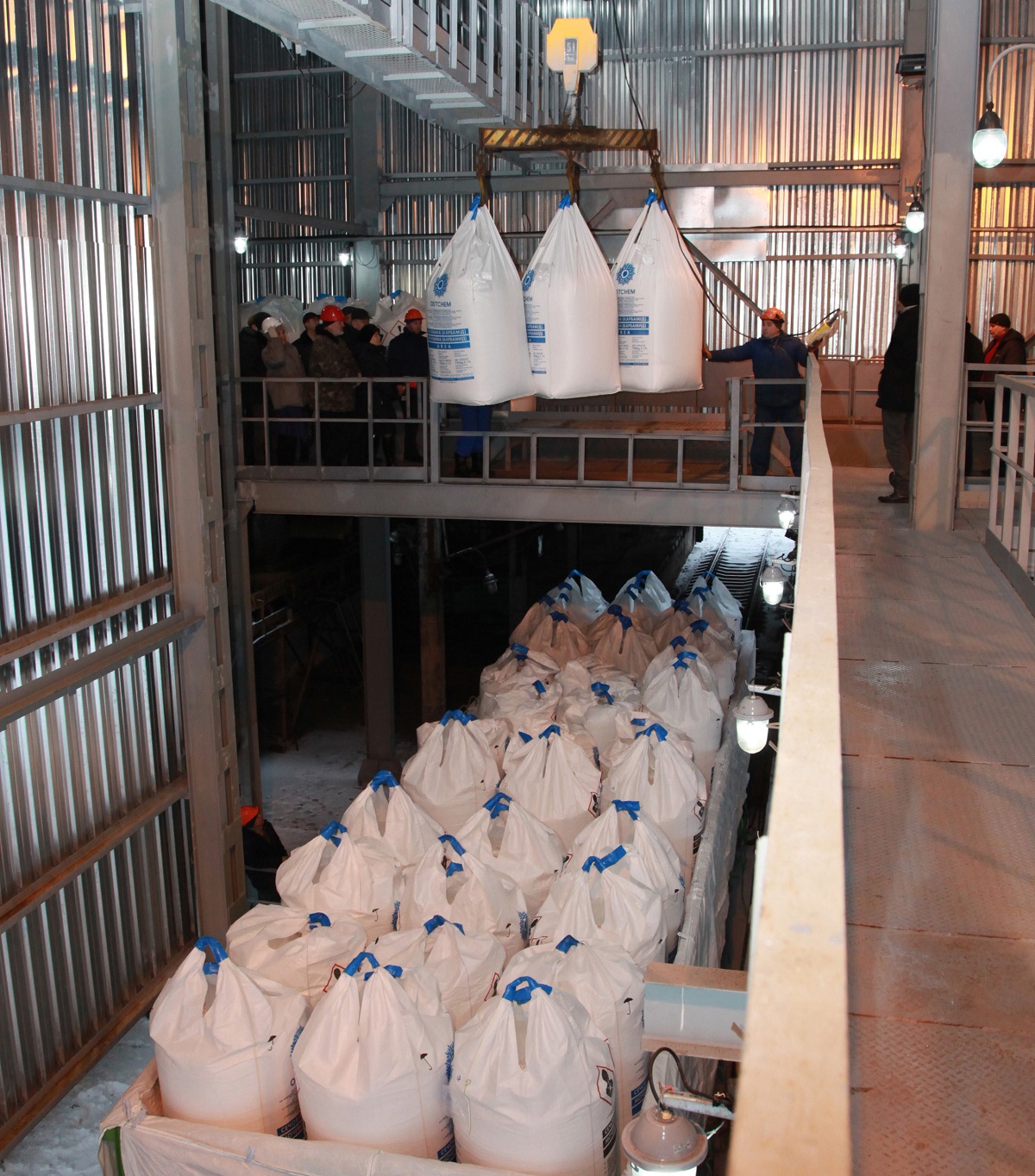 "It's no secret that fertilizers packed in big bags are especially popular on the Ukrainian market. In response to consumer preferences, we arrange our production facilities to meet these demands. From now on, the entire output of both ammonium nitrate and urea will be packed into big bags and shipped to consumers in convenient packaging," said Leonid Bugaev, Chairman of the Board, PrJSC "Severodonetsk Azot Association". According to him, the output of urea production plant No. 2 is, first of all, intended for the domestic market, so it is a priority to pack it in big bags.
This project was implemented in 5 months through the cooperative efforts of a specially contracted company and dedicated specialists in the production plants and services of the enterprise. As a part of the project, we expanded the terminal for shipment of finished products, installed the necessary equipment, completed all the necessary technical works, and tested all controls. We also upgraded the central control unit, which allows us to keep a high-quality record of urea shipments in big bags.
Packing urea in big bags was implemented by analogy with the project on big bags packaging unit in the ammonium nitrate production plant. The scheme was put into operation in 2010 and has proven to be effective.
"The shareholder continues to invest and upgrade PrJSC "Severodonetsk Azot Association" along with other Ostchem production sites. This was a planned capital investment that allowed us to make our output convenient for the farmers who are our main consumers," emphasized Leonid Bugaev.
 The capacity of the urea production plant No. 2 is 800 t/day.