PrJSC "Azot" (Cherkasy), a member of Group DF nitrogen line of business, shipped free of charge 100 tons of liquid medical oxygen to medical institutions in Cherkasy and neighboring regions, which is used to treat patients infected with COVID-19.
The company provided assistance to 8 medical institutions in Cherkasy region: Cherkasy Regional Hospital, Center for Emergency and Disaster Medicine of the Cherkasy Regional Council, Cherkasy City Maternity Hospital, the Third City Emergency Care Hospital, Drabiv Multidisciplinary Hospital, Zolotonosha District Multidisciplinary Hospital, Gorodishche Medical Association.
Medical oxygen was also shipped to medical institutions in Vinnytsia and Sumy regions. In particular, to medical institutions of the Vinnytsia Oblast State Administration, Mironivka central district hospital and Health Care Department of the Sumy city council.
Note. Since 10 March 2021, Cherkasy region has been in the so-called orange quarantine zone. A total of 73,679 COVID-19 cases have been reported in the region; 58,877 residents of the region recovered. According to health care institutions, there are 2,980 beds with elevated oxygen in the region. The occupancy of beds with oxygen is 47.7%.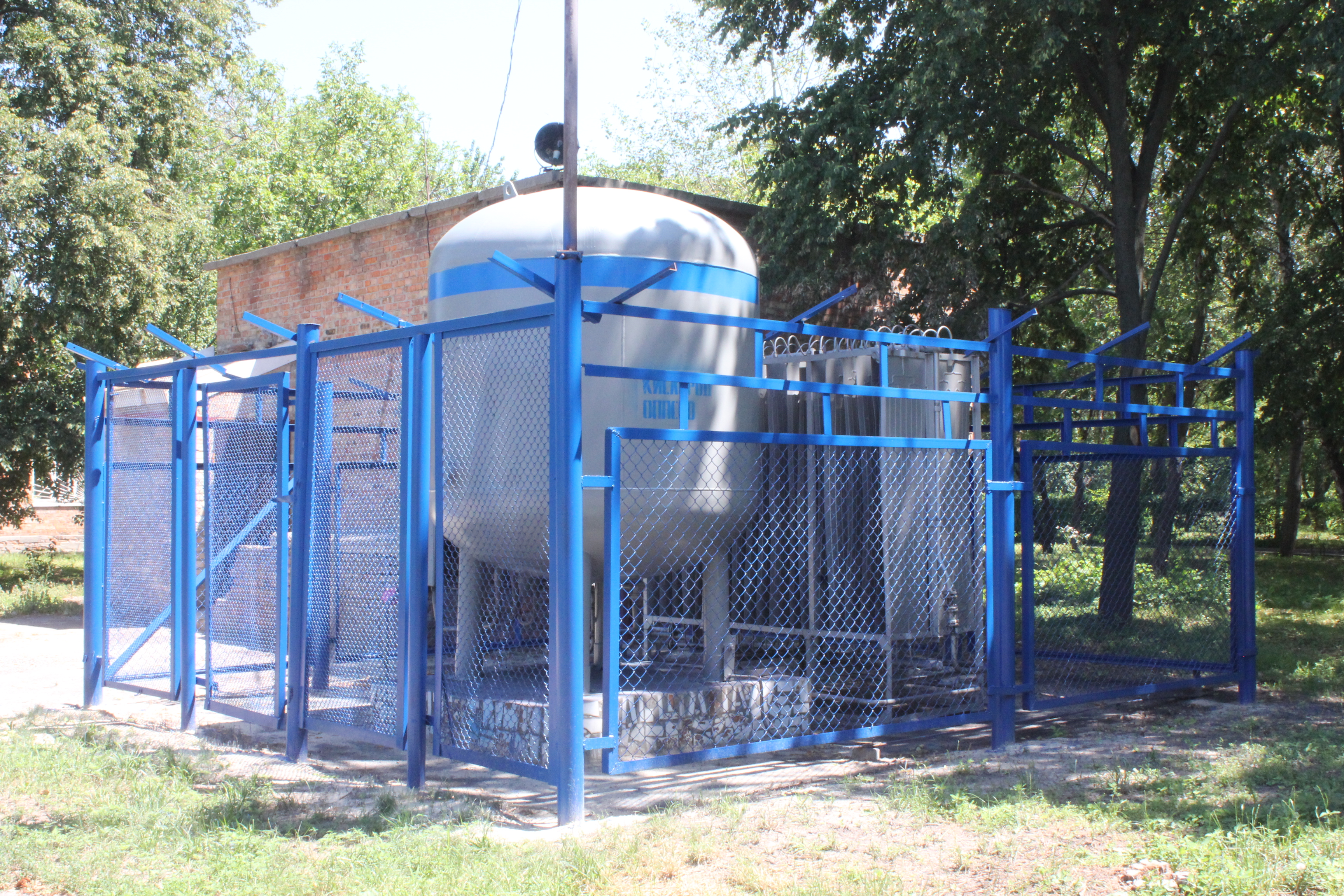 "Assistance to physicians is a key area of assistance to our city and region. We supply hospitals with the right amount of oxygen, so the situation with oxygen supply in Cherkasy and the region is better than in other regions. Now the geography of medical oxygen supply has significantly expanded; we were approached from other regions for assistance and we delivered. We cooperate very effectively with the mayor of Cherkasy and the leadership of the Oblast State Administration. We have a clearly set up logistics with hospitals, we are supported by local health care authorities. Effective cooperation gives hope for improvement of the epidemiological situation in the region. The most important thing is that such assistance allows to save lives," commented Vitaly Sklyarov, Chairman of the Board, PrJSC "Azot" (Cherkasy).
Oxygen is produced and shipped directly to medical institutions in compliance with safety rules. Oxygen produced at PrJSC "Azot" (Cherkasy) is of high quality and meets the specifications for medical oxygen.
"If it were not for PrJSC "Azot" (Cherkasy) and the oxygen it produces, it is clear that we would be in exactly the same condition as Chernivtsi, Ivano-Frankivsk and others. Thanks to PrJSC "Azot" (Cherkasy), thanks to the fact that we have such a reliable partner, at present we have more than 400 beds supplied with oxygen", noted Anatoliy атолий Bondarenko, Cherkasy city mayor.
In April 2020, PrJSC "Azot" (Cherkasy) became one of the active members of "Cherkasy against COVID-19" Charitable Foundation, which helped purchase BLIZAR ventilators for Cherkasy Infectious Diseases Hospital, medical masks and protective gear for the city hospitals. Aside from this, the company helped repair the oxygen station for the Third City Emergency Hospital.
"In our medical institution, the demand for medical oxygen has increased significantly. PrJSC "Azot" (Cherkasy) helped restore the oxygen station, says Oleksandr Fedoruk, Chief Medical Officer of the Third City Emergency Care Hospital. PrJSC "Azot" (Cherkasy) specialists carried out works to restore the liquid oxygen gasifier: they provided the evaporator, instruments and controls, fittings and other consumables, as well as installed the equipment and arranged the site for it. This assistance is extremely important. It is very good to have such a socially responsible enterprises in the city."
Since 2011, PrJSC "Azot" (Cherkasy) has been a member of OSTCHEM holding that consolidated Dmytro Firtash's Group DF nitrogen assets. All Group DF companies implement their social projects in the following three areas: health care, education and urban redevelopment.
Earlier, Group DF press service reported that assistance to medical professionals in the fight against COVID-19 became the largest Group DF social project in 2020-2021. More than UAH 47.8 million has been allocated by Dmitro Firtash's Group DF companies for the assistance project to support physicians. Assistance was provided to 93 medical institutions and laboratories in 18 regions.
"The shareholder's position remains unchanged: businesses shall not only pay taxes, but shall also provide social assistance in the cities where they operate," said Oleg Arestarkhov, Chief Corporate Communications Officer, Group DF.
Note. Medical oxygen is used not only for the treatment against Covid-19, but also for patients with other diseases of the lungs and respiratory tract. Ventilators and oxygen concentrators are used for blood saturation and rehabilitation of patients. These procedures require oxygen gas in cylinders which is supplied to hospitals by the third parties.