Nika-Tera seaport, a member of Group DF, set its own speed record for loading grain cargo; 29,000 t of food-grade wheat was loaded per day onto VICTORIA MAY.
VICTORIA MAY is a Cyprus Supramax class vessel with a length of 189.9 m and a width of 32.26 m, carrying cargo for Louis Dreyfus company. The transshipment took place simultaneously from two berths using two loaders.
In just over a day and a half, 40,350 t of grain were loaded onto the vessel in the seaport. The loading was completed up to the maximum permitted draught of 10.5 m along the Bug-Dnipro-Limansk canal. Further, VICTORIA MAY vessel headed for additional loading of 15,300 t in the harbor (bank of Trutaev).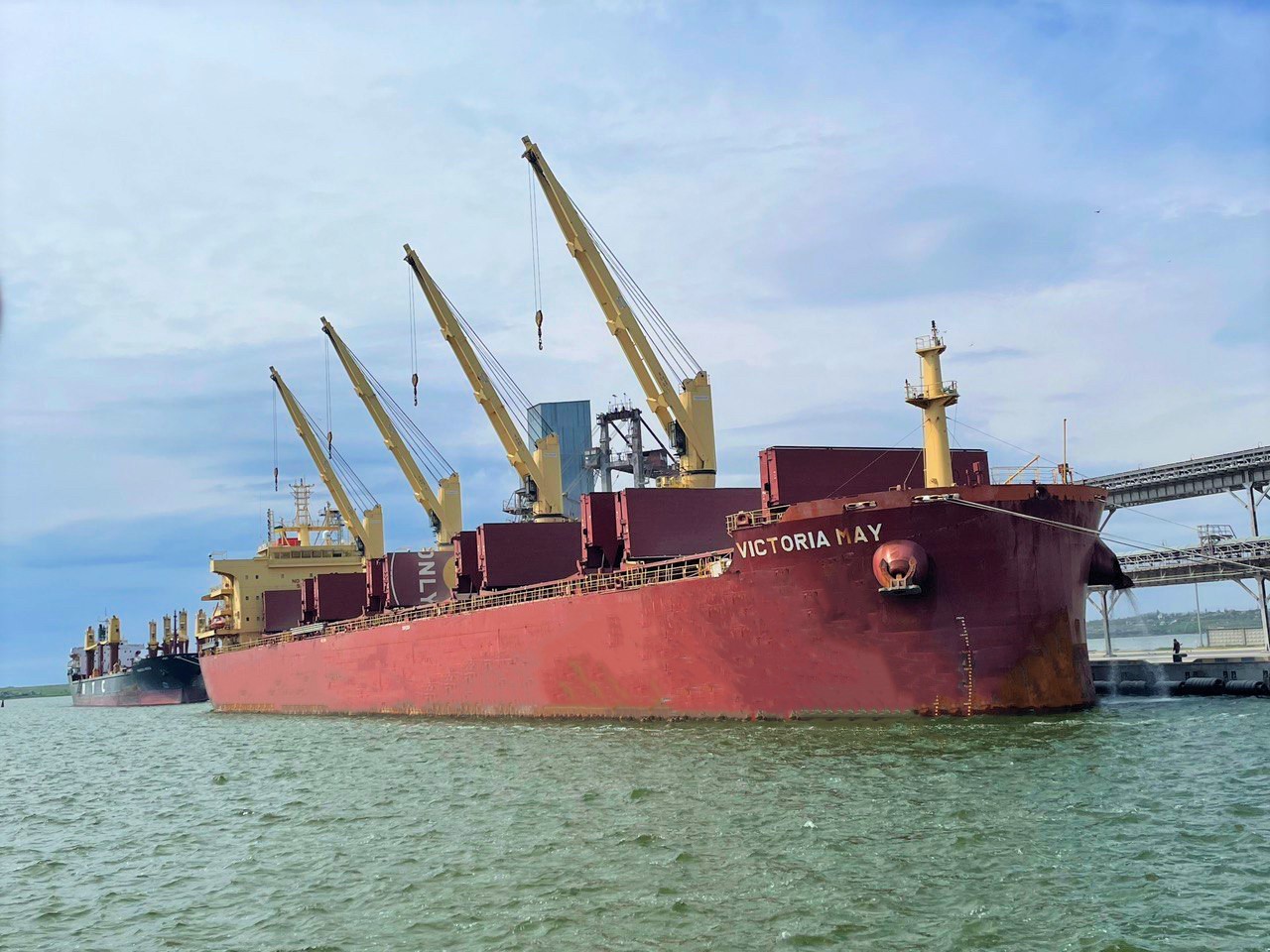 "This is a new record for the seaport. As a new generation seaport, we have never kept our ambitious plans and priorities secret, i.e. to increase the speed of cargo handling, to serve our customers fast and to improve performance indicators. The shareholders continue to invest in the seaport, and we have been systematically implementing the large-scale program targeting the increase in the seaport's capacity. We are changing our business processes in a way to bring the speed and quality of service in full compliance with the best standards of European seaports," commented Alim Agakishiev, СЕО, Nika-Tera seaport.
According to harbor master, high transshipment rates and the price are the key factors for clients when choosing a seaport. He is confident that in order to attract new clients, the seaport must be faster in service than competitors.
"To improve production processes, the seaport development directorate is constantly looking for the most optimal business solutions," emphasized Agakishiev.
Dmytro Firtash's Group DF invested more than UAH1.5 billion to develop the seaport. Throughput Ramp-Up Program became the largest investment project. As a part of this program,
The company operates 5 special weighing facilities for unloading freight cars. To optimize logistics operations, additional weight railway facilities are to be built.
In Q1 2021, Nika-Tera seaport handled 1,420,000 t of cargo.