Nika-Tera seaport, a member of Group DF, upgraded the laboratory to increase the speed of analysis of agricultural consignments: vegetable oils, sunflower meal and cereals. The laboratory is equipped with the automated spectrometer FT-NIR MPA II Multi Purpose Analyzer, produced by Bruker Optics (Germany), which costs more than UAH3,000,000.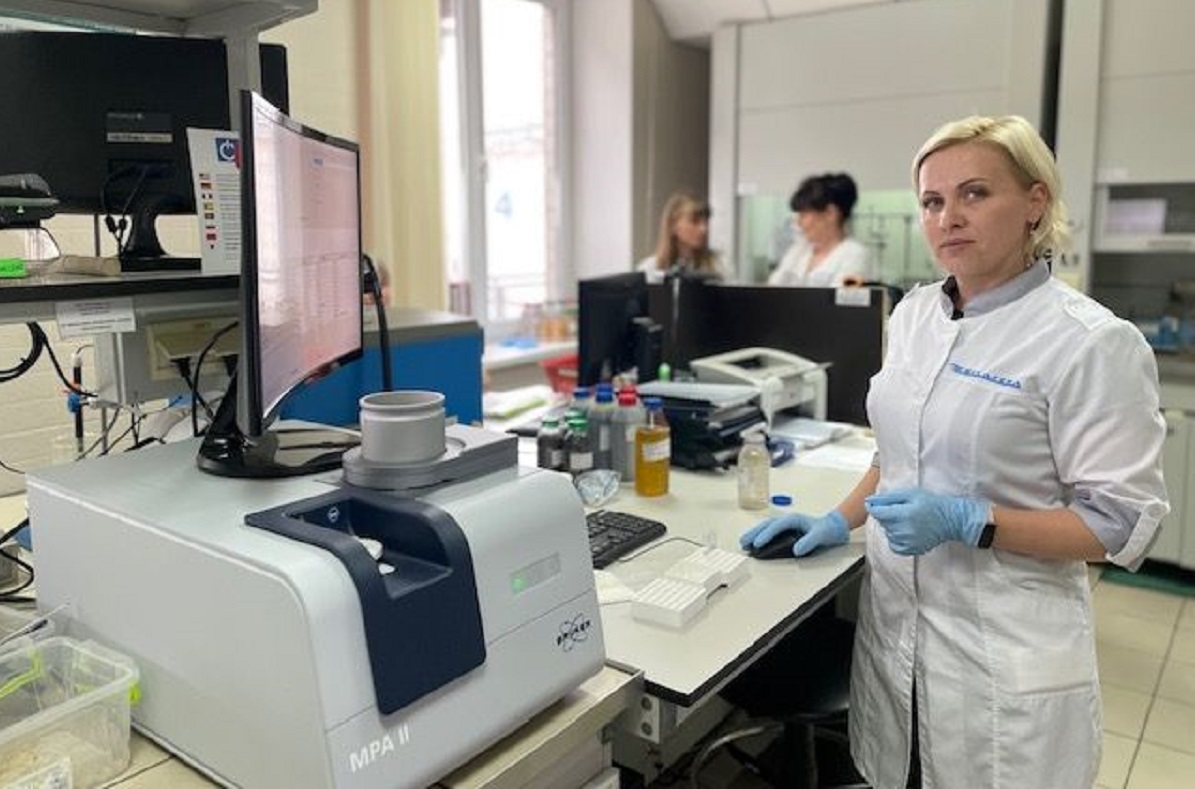 Bruker is a public company listed on NASDAQ. The company specializes in the production of diagnostic solutions and equipment that allow to study materials at the molecular, cellular and microscopic levels.
The launch of new equipment in the seaport laboratory will significantly increase the speed and accuracy of the quality analysis of the incoming cargo. Whereas the arbitration analysis used in most laboratories takes up to two days and is associated with risks, similar analyses in Nika-Tera seaport will take a minute. New innovative equipment allows you to quickly detect damage or counterfeiting when receiving goods and to accurately determine the quality of the product.
"We implement the best solutions in the global seaport industry. By purchasing new equipment, we have significantly increased the speed of service. At present, all research is fully automated. Introducing new technology, we guarantee customers the fastest and most accurate quality analysis of products accepted by the seaport. As a new generation seaport, we implement one of the key principles of our service, i.e. Just inTime, to do everything for the client as quickly as possible. The strategic task does not change: the seaport must become the most reliable link in the logistics chains of our customers," commented Alim Agakishiev, CEO, Nika-Tera seaport.
Dmytro Firtash's Group DF invested more than UAH1.5 billion to develop the seaport. As a part of the program designed to increase the seaport throughput capacity, the following was done:
the number of berths was increased to 8 with a total length of 1900 m;

a new weighing facility was built that consists of two technological lines with the capacity of 1800 m3 per hour each;

modern production and technology laboratory was upgraded;

the fleet of locomotives was brought up to 10 engines (the seaport owns a locomotive depot for maintenance and repairs of diesel locomotives);

the length of its own railways has been increased (up to 23 km).

The necessary equipment for transshipment of cargo was purchased (4 loading machines with a capacity of up to 1500 t per hour).