NIKA TRANS LOGISTICS, a Ukrainian company and a member of Group DF International, started operations in the logistics market of Ukraine.
The company operates a large fleet of railway vehicles, trucks and towboats:
The railway fleet includes 2,500 railway cars (mineral hoppers, tanks, open railroad cars). Nika Trans Logistics has successfully engaged Ukrzaliznytsia railway cars (2,000 railway car shipments per month).
The pool of vehicles includes 70 new DAF trucks. According to the business plan, the number of cars shall increase up to 200 by 2024. Some trucks are equipped with platforms to transport sea containers, tents, as well as tanks to transport liquid cargo. The freight forwarding includes trucks of accredited third-party carriers (1,000 cars).
The technological fleet consists of 3 tugs (from 1,200 to 2,500 hp) performing shunting operations with vessels in sea ports of the Mykolayiv region.
According to the business plan approved by the shareholder of Nika Trans Logistics, the company must ensure an increase in traffic by 20% annually. By 2023, 70% of cargo turnover will be accounted for by external customers, half of which will be European companies. In the European market, the company will be promoted under the brand NTL/NIKA TRANS LOGISTICS.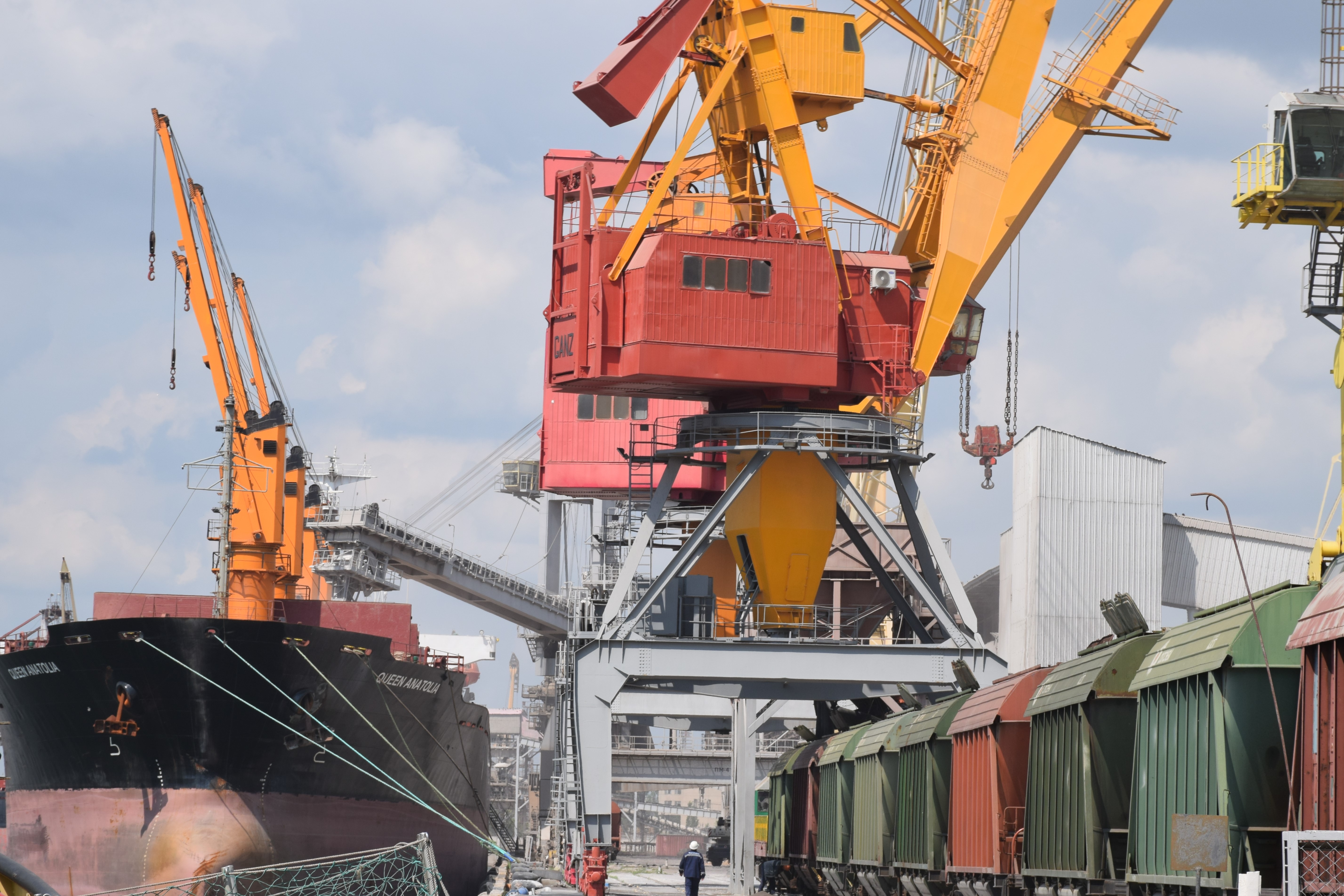 "The company's entry into the EU market is one of the key priorities of our strategy. Europe is a highly competitive market with global players. However, we have already offered a package of quality services. We feel quite confident, the business processes inside the company have already been completely rebuilt in accordance with the best global practices and are clear to all market participants. The most important thing is that we have experience. We have been servicing Group DF export and import cargo flows," commented Yurii Onofriychuk, CEO, Nika Trans Logistics.
NOTE. Prior to entering the foreign markets, Nika Trans Logistics has been the operations center for Group DF logistics. Consolidation of the logistics assets within a separate company of the Group DF began in 2016. It created synergies and economic effect for the entire Group: Group DF's key businesses (nitrogen, titanium, seaport and grain trading) have reduced costs and gained more reliable supply chains. In 2021, the centralized logistics function became an independent profit center and a separate business within the Group DF International.
Nika Trans Logistics has already offered market participants such logistics services as international road and rail transportation, freight forwarding, customs brokerage of cargo in seaports, agency support of ships, towing fleet services in Ukrainian seaports.
According to the development strategy, Nika Trans Logistics will be transformed into a logistics holding company within 4 years, which brings together key areas by types of transportation and services.
Yurii Onofriychuk is confident that, at the moment, the company is entering an already growing market.
"The economies of Europe and Ukraine are recovering and, accordingly, the logistics market is already growing. In 2021, we expect the logistics market to grow by about 3-4%. Road transportation, together with warehouse logistics, will become drivers of the growth," Onofriychuk said.
According to Group DF analysts, the volume of the Ukrainian road haulage market is estimated at 50 billion tkm/year.