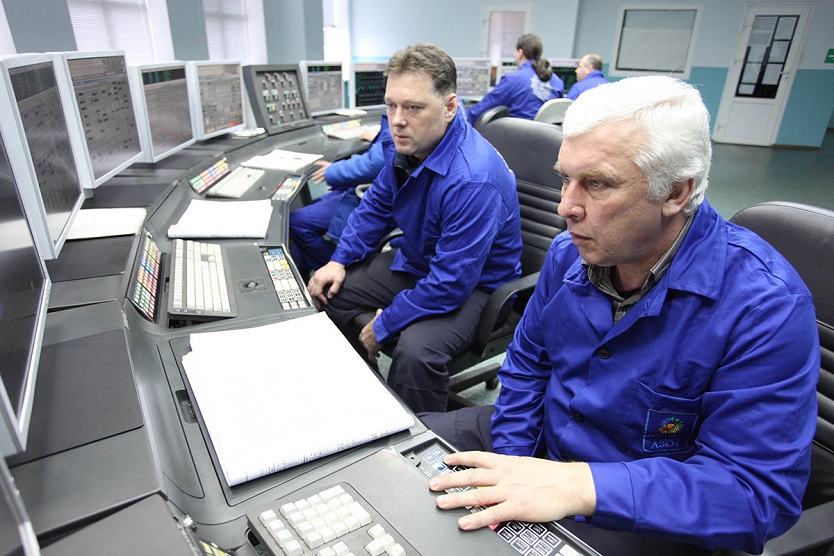 OSTCHEM holding made a decision to modernize the A-5 ammonia production shop at Azot (Cherkasy, Ukraine). The implementation of large investment project will cost the plant UAH 165 million and will allow saving about 7.5 million m3 of natural gas per year.
The plant will overhaul a primary reformer within the investment project which will be conducted for year and a half.
"Preparation for the overhaul commences in November. The overhaul includes scheduled replacement of reformer tubes by tubes of larger diameter, replacement of transferring collectors and thermal insulation. Modernization of the A-5 shop is one of next year's large-scale projects. We expect that its implementation will result in decrease in energy consumption, and thus in production costs", Vitaliy Sklyarov, Chairman of the Board of Azot PJSC, says.
According to preliminary figures of OSTCHEM, the plant will save about 7.5 million m3 of natural gas per year. The modernization will allow Azot to enhance the level of production safety. Besides, it will guarantee further reliable and stable equipment operation at high capacity. Over 2006-2008, the plant overhauled ammonia unit in the A-5 shop. As a result, daily capacity utilization increased from 1360 to 1700 tonnes.
During the repair, Azot will replace reformer tubes made of special steel which withstands high temperature.
Total investments will exceed UAH 165 million.
Azot invested UAH 250 million in modernization of unit in the A-5 shop over 2006-2008.
"All the plants of OSTCHEM will proceed with scheduled modernization. The holding intends to continue investing substantial funds in its enterprises. We should invest, upgrade capital assets, launch new production, enhance capacities and expand the range of products in order to maintain our positions. We will implement state-of-the-art solutions for chemical industry at our plants. It is a matter of our fertilizer business's competitiveness and its position on global market", stated Oleksandr Khalin, General Director of OSTCHEM.