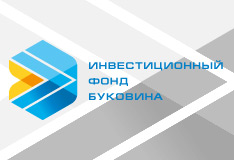 Mykhailo Papiev, Governor of Chernivtsi region announced that Chernivtsi-based small and medium enterprise Fund Bukovyna has started a new round of new business projects review. The authors of ideas which the fund's experts will identify as most promising ones will receive funding required for launching their own business or developing the existing enterprise.
Mr. Papiev urged students to be more actively involved in the business ideas competition. "Of all projects qualifying for the Fund's financing two were presented by Chernivtsi students. Don't be cautious in setting big goals and objectives. It is only an ambitious goal and a passionate will to achieve it that will secure your success," said the Governor.
Bukovyna Fund managing 8 million UAH worth of capital has already committed 1.1 million to the implementation of seven projects. March 2013 is expected to see another finale which will determine more winners qualifying for funding of their proposals.
At present, Bukovyna is the only venture capital fund in which small and medium enterprises can receive – on affordable terms and conditions – financial support to their enterprises in real sectors of the economy. Beginning next year, setting up similar funds will start across all regions of Ukraine.
NOTE
The foundation of Bukovyna Fund was initiated by Dmitry Firtash, President of the Federation of Employers of Ukraine and Head of the Board of Directors of Group DF as he was meeting with Chernivtsi business community in February 2012. In three month of operation, the Fund accepted 70 projects for review and as soon as in September released funding to six business ideas in the total amount of almost a million UAH. In October, another project was approved for financing.
The Fund is organized on the basis of the experience of the University of Cambridge where business initiatives proposed by students have been successfully meeting with support for 40 years now.
Authors of original business ideas will be able to receive 50 to 80 thousand UAH for launching their business from scratch. Notably, ownership in the projects will remain in their authors' hands which the Fund's interest in such enterprises will vary within a 10-49 percent range. In case that a project is successfully realized, the Fund's margin will be reinvested in its capital.
The existing companies offering innovative products and services to the market will qualify for loans in the amount from 150 to 320 thousand UAH at a preferential 10 to 15 percent rate to be used for production modernization, debts repayment and operational capital replenishment.