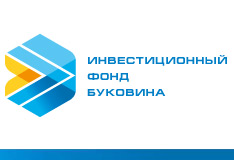 Having operated for 4 months to date, Bukovyna Fund has already received 70 applications for the financing of business projects filed by entrepreneurs from Kiev, Lviv and Chernivtsi region.
The principal investor in Bukovyna Fund is Mr. Dmitry Firtash, President of the Federation of Employers of Ukraine and Head of the Board of Directors of Group DF. The funding from Bukovyna is available along two lines: financing of business ideas "from scratch" and preferential loans against a 5 to 15 percent interest rate.
Out of the total bids, 41 refer to the first category, i.e. financing of business ideas "from scratch". In particular, researchers from Chernivtsi have suggested 15 innovative projects: from the development of new techniques of cancer diagnostics and treatment and production of contact-free thermometers to the design of energy-autonomous residential buildings and energy-saving glass-heating windows. Other business projects look into setting up a travel agency, organic fertilizers production, business services provision. Most IT-related proposal arrived from Kiev and Lviv entrepreneurs.
The authors of new business ideas can qualify for receiving 50 to 80 thousand worth of a startup capital for launching their business. Notably, ownership in the projects will remain in their authors' hands which the Fund's interest in such enterprises will vary within a 10-49 percent range. In case that a project is successfully realized, the Fund's margin will be earned from selling its share in the enterprise.
In addition to the above, the Fund received 29 proposals soliciting loans against a 5 to 15 % annual interest rate. The amount of loans sought by the companies varies within a 150 to 320 thousand UAH range to finance production modernization, debt restructuring and operational capital replenishment.
As planned, the Chernivtsi Regional Enterprise and Investment Promotion Council led by the Governor Mykhailo Papiev and Bukovyna Fund's Supervisory Board will have a joint meeting on September 18 to select the projects qualifying for financing. An essential condition applying to winning bids is that the proposed projects must be implemented in Chernivtsi region while preference will given to the ones that may prove reaching a break-even performance during the first year of operation. Besides, the projects must be easily adaptable to being implemented elsewhere in Ukraine and abroad. Having a realistic business plan and competent management is also a must.
NOTE
Bukovyna Fund establishment was initiated by Mr. Dmitry Firtash, President of the Federation of Employers of Ukraine and Head of the Board of Directors of Group DF when he was meeting with Chernivtsi business community in February 2012. The Fund's structure and operational mode essentially replicates the experience of Cambridge University where three funds have been supporting students' promising ideas for over 40 years now.
Presently, Bukovyna is the only fund in Ukraine offering financing to projects with a good commercialization potential and providing preferential lending to businesses irrespective of their sectoral orientation.
The capital managed by the Fund equals 3 million UAH. All the receipts from successfully implemented projects will be channeled to the financing of new business proposals. The bulk of the Fund's capital was contributed by its initiator, President of the Federation of Employers of Ukraine Dmitry Firtash. Four Chernivtsi business people have already announced their signing-in to the fund: Ms. Stella Stankevych, Chairwoman of the Board of Directors, 'Trembita' company; Mr. Vyacheslav Dobrovolsky, Preseident, 'TechnoPlus' company; Mr. Victor Sidliar, CEO, 'Chernivtsi mashzavod'; and Mr. Ivan Semeniuk, CEO 'Dzhereltse' company.
Please visit the official website of the Federation of Employers of Ukraine to access a financing application form: http://fru.org.ua/investicijnij-fond-bukovina/