Vitaliy Sklyarov, Chairman of the Board, PJSC "Azot" (Cherkasy), has been managing Ukraine's largest producer of fertilizers for 18 years. The quality of fertilizers has been confirmed by numerous international certificates and appreciated by consumers all over the world.
One of the most successful top managers in the country, Vitaly Sklyarov, has long established himself as a practical person. His professional achievements have been repeatedly honored at the national level with numerous awards.
CEO of the PJSC "Azot" (Cherkasy) is well known as an efficient manager, but little is known about his personal life. On the eve of his 50th anniversary, which Vitaliy Sklyarov celebrated on 21 August, he willingly told the journalists the stories from his life, unveiled his family relationships, shared how he stays in shape and traditionally talked about the business.
"I'm not a hypocrite, I can drink a little cognac or whiskey in a good company, I can also shoot vodka chased with herring"
– Vitaly, please accept our congratulations on your anniversary. By the way, how did the celebration go?
– Positively! With many guests, friends and associates. In general, I love celebrations, because they bring together people who are close to me.
- And what do they usually give you for birthday?
- Over a lifetime, they gave me a lot of fishing rods, although I do not like fishing. Once I caught a fish the size of a little finger after a few hours sitting on the shore. Since that time on, I consider fishing a waste of time. My father, however, is enthusiastic about fishing. Recently he caught quite a few of tench.
They also present me with good matured cognacs or whiskey ... I'm not a hypocrite, I can drink a little cognac or whiskey in a good company, I can also shoot vodka chased with herring  or herring and pickles. However, it does not happen often. I will tell you a secret. I have a small weakness, I really like draft ""live beer.
- Many people can envy your enthusiasm, persistence and excellent physical shape. Do you often do sports?
- I try to go to the gym every day, where I do wrestling, boxing, work out. Starting in the spring, when the water in the Dnieper warms up to +16°С, every morning I swim my kilometer. It  charges my whole day with energy.
I like to play lawn tennis  and even take part in amateur tournaments. Not so long ago, I won two gold medals in the tournament that was held in Kyiv. Although, to be honest, after five or six hours of running around the court, my legs are convulsing ... But I still think that 50 years is not a reason to think about the old age. After all, youth is first of all the state of mind.
- Admit it, how much effort and time do you spend to maintain such a spectacular appearance?
- I really spend a lot of time on sports. Have my hair cut when it grows up. In the morning, I spend as much time near the mirror as I need to brush my teeth and shave. Every six months I go for a massage to prevent radiculitis. I had my first spell at the back when I was 28 years old. After a play of tennis I was standing at the draught, and then I could not get out of the bed for a week.
I watch what I eat. I try to eat only healthy foods. In the past, for example, I really liked buns from the factory canteen, but now I have completely given up starchy foods. Since childhood, I get used to eating soup for breakfast. That's what my mother taught me. I like white mushroom soup the most. In the morning, I eat two boiled eggs and drink a glass of kefir or fermented milk. But I will not refuse fried potatoes with lard, despite the fact that nutritionists urge to stay away from it. Especially after sauna. By the way, I do not consider lard a harmful product, on the contrary, I believe its a diet food. There is even a special diet on fat, developed by a Polish doctor that helps not only to lose weight, but also to get rid of bad cholesterol.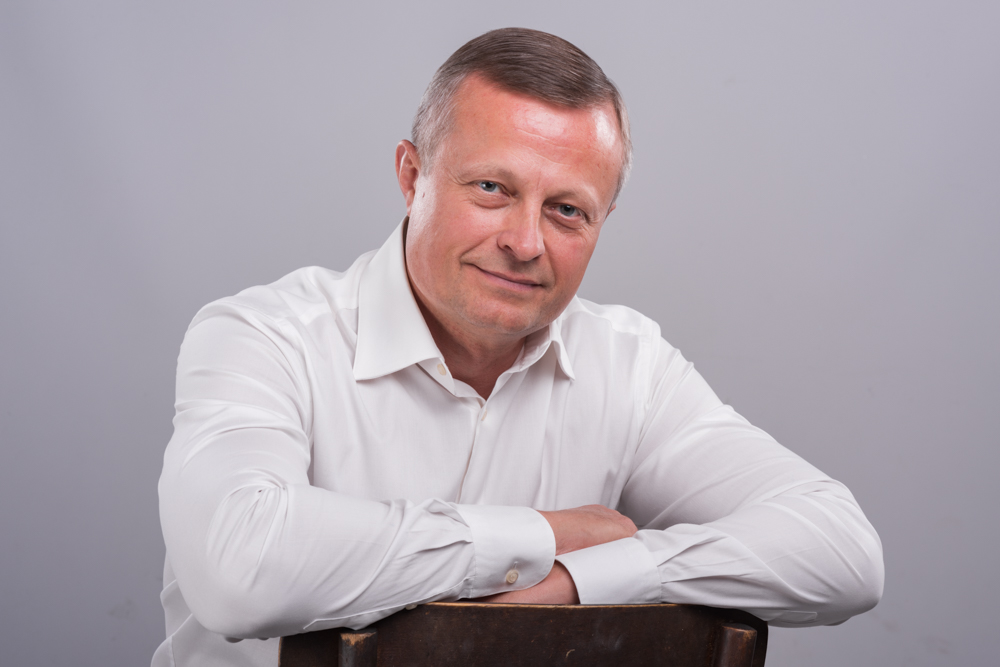 "The most precious thing I have is my family"
- By the way, your eldest daughter has already made you a grandfather?
- My eldest daughter Alina is 27 years old. My grandson Maksim is already three years. There is an interesting family story about his name. When my wife became pregnant with our first child, we thought it would be a boy. and we were going to call him Maksym. However, my wife gave birth to a girl.
During the second pregnancy, we were expecting a boy again, but another daughter was born - Sonya. She is 13 years old now. I still managed to lobby for the name Maksym. During the whole period that my eldest daughter was pregnant I used to tell her not to come up with other names, but to call her son by the name of Maksim. I used to repeat it so often that Alina had no choice but to give birth to a boy and call him by that name.
They were going to put Maksym to day care this summer, but because of the potential second wave of the coronavirus epidemic, they decided to wait.
- Vitaliy, how did last year's story with the theft of your Lexus car ended up?
- They have stolen it, as they say, for good even though the car was equipped with a GPS tracking system and other anti-theft devices. They turned everything off in five minutes. I used to call the police almost every day and ask about the car. Today, I have already yielded up to the loss of the car. Fortunately, the car was insured and I was compensated.
- Do you remember your first car?
– I remember as if it was yesterday. Drove up to the windows of my apartment in a red "Lada" VAZ-21099, a used car I purchased from a friend of mine; it had titanium discs and a Sony car radio. I signaled to my wife, she looked out the window and could not believe that we had a car.
- How did you meet your wife?
- Me and Nadya studied together at the Donetsk Polytechnic Institute. We started dating during the second year, and after graduating from the polytechnic institute we got married. Starting from my third year, I used to spend all summer recess in Makiivka at the Yasynivka Cokery, earning money for our future family. And by the end of our studies at the institute we had everything that could be put in a one-room apartment starting from a refrigerator to a color TV. The most precious thing I have in my life is my family.
- Coronavirus has affected the lives of people around the world. In what way did pandemic affected your business and you personally?
- The plant has been working, the salary has been paid on time. As for me personally, because of the pandemic we were not able to go in May on a family trip to Africa. I was looking for something exotic, so in the winter I bought a tour to Zanzibar, which had to take place during the quarantine period.
The agency will not return me the money, but they offer to postpone the tour until next year. However, I was warned that I would have to pay extra because the tickets became more expensive.
By the way, I've traveled halfway around the world, but I don't understand why some people go crazy about vacations in the Canary Islands and the Maldives. These islands did not impress me at all. In the Maldives, for example, the temperature of the ocean is +32°С all year round. You might get boiled in this water. I'm a big fan of holidays at the beach.
The beach, the gym and a good book to read that's all I need to relax and turn myself aside from my work for a while. At the end of the day, instead of Zanzibar, me and my family went for a week to a health resort in the village of Skhidnytsia in Lviv region. I liked it a lot.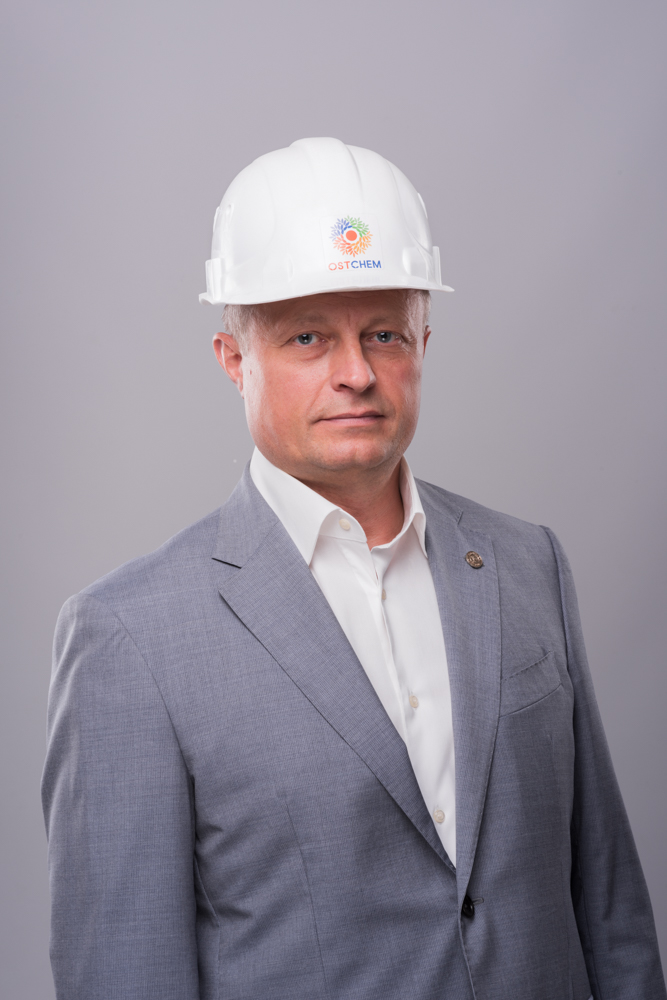 "Lifting embargo on import of Russian fertilizers will destroy domestic producers"
- You were born and raised in the city of Yasynuvata of Donetsk region which is now occupied by rebels. Do you miss your small homeland?
– Of course, I miss it. I took my father and mother, father-in-law and mother-in-law away from Yasynuvata to Cherkasy a long time ago. Unfortunately, three of them have already passed away. Only my dad is still alive. My older brother lives in Yasynuvata. He did not want to leave because of the business, he did not want to leave people with whom he has been working for many years. Unfortunately, I rarely talk to my brother.
Russia put me personally and my company on the sanctions list because our company initiated an anti-dumping investigation into the import of Russian mineral fertilizers. The fact is that 80% of the cost of our products is attributed to the cost of the natural gas. Until recently, the price of the natural gas on Ukrainian market was $ 300-400 per 1,000 cubic meters, but now it has dropped to $150 while for the Russian producers the cost of the natural gas has never exceeded $100. Can you imagine what abnormal profits they receive and how much they can low the price for their products?
In 2017, for the first time in 18 years of my work at PJSC "Azot" (Cherkassy), our company stood still for four months. We simply could not compete with Russian manufacturers. In 2019, we persuaded the Government to impose an embargo on the import of Russian fertilizers. As a result, not only PJSC "Azot", but also the entire chemical industry of Ukraine began to revive and resume its production.
We worked normally for about a year, although the Russians still managed to import their products through Belarus, Kazakhstan and Poland. And now, instead of imposing quotas on imports of mineral fertilizers, our Government lifts the embargo and allows Russians to import an unlimited amount of their products into Ukraine.
This decision will destroy all domestic producers of fertilizers who are threatened with a total discontinuation of production and dismissal of workers. Due to the lifting of the embargo, PJSC "Azot" is already downsizing the headcount.
If the Government does not respond to the situation, the major employer in the city will stop, thousands of people will lose their jobs, the budget of Cherkasy city will lose significant revenues and many social and infrastructural programs will have to be curtailed. Residents of our city always felt our support. After all, PJSC "Azot" supports schools and hospitals, in particular, by supplying oxygen free of charge to the latter. The company produces and installs playgrounds and sports grounds in Cherkasy, buys trolleybuses and financially supports cultural projects and institutions.
So I repeat once again: lifting embargo on the imports of Russian fertilizers will destroy domestic producers.