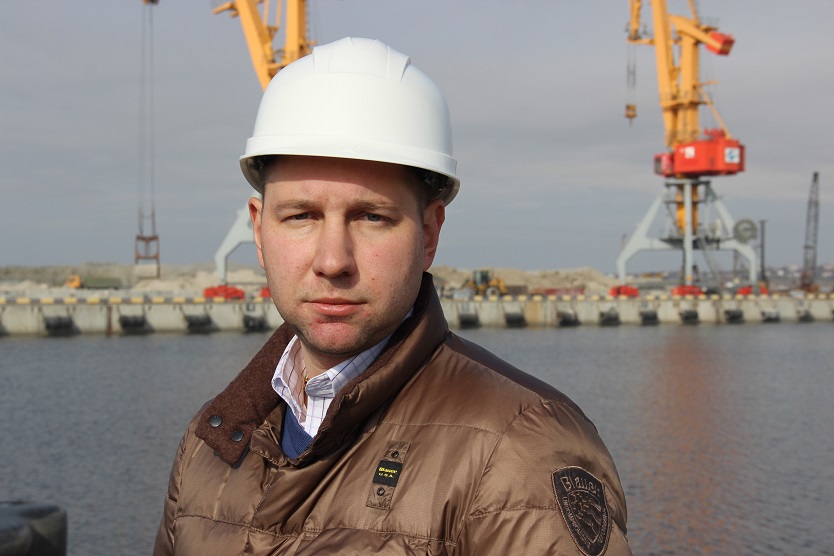 Considering the difficult economic situation in Ukraine, how did Nika-Tera manage to continue operation?
Working conditions were really complicated in 2014. But we maintained a rather good growth dynamics…
Excuse me for interrupting; can you give us some figures regarding these dynamics?
We don't hide anything, we publish the statistics on our website. In short, we enhanced the transhipment rate by 21.2% compared to 2013 and handled 4.5 million tons of cargo.  
What cargo has ensured growth?
We succeeded in maintaining good cargo traffic thanks to grain: it amounted to half of the overall cargo traffic volume. Ukraine had a good harvest last year and this worked to our port's advantage. Of course, we wanted to handle even more cargoes. Unfortunately, the situation in the country really impacted on our plans. We hope the situation will get better and that the experience we have gained will serve as a good lesson even in such an uneasy situation. Of course, due to hostilities in Eastern Ukraine, mineral fertilizer and coal exports have decreased. Two of four mineral fertilizer plants have stood idle since March. Severodonetsk Azot Association was launched in January 2015, but today its capacity is loaded only at 30% and Stirol still is not operating. As for coal, the company reoriented itself and has started working with transit coal.
The port's owner is in Austria now. How do you coordinate your work with him?
There is Group DF, which provides support with respect to a number of current issues. Group DF are strategists; this is a managing company with fertilizer, titanium, agrarian businesses and real estate under its wing. But every group's business is rather independent and operations management decisions are made rapidly on the spot. Big plans, namely investment plans, and the company's development strategy have to be agreed with the shareholder. It is important that the group should find various synergies of the businesses involved.
What do you mean?
For example, let's look at the cooperation existing between the Group's businesses and agriholdings. The farmer buys fertilizer from the OSTCHEM plants or through the UkrAgroNPK network, and introduces fertilizer and harvests, for example, grains. Then he sells it to the corn trader, working in our port. The corn trader receives the cargo, collects and exports it. Thus, this generates a direct chain from the producer to the customer. The Group provides this complex service. The Group can conduct integrated negotiations with large agricultural holdings. The OSTCHEM plants sell the fertilizer, and UkrAgroNPK's warehouses help to introduce them, and help to sell other needed goods to farmers, such as fuel, crop protection products, and pesticides. Also, the port is already helping farmers to export finished products, such as corn, for example.
Earlier you mentioned that the company's capacity will be technically and organisationally prepared to reach 15 million tons in 2015. Are you ready to manage this figure?
Yes, we were not mistaken in announcing a 15 million tons capacity – we evaluated and estimated our capabilities. We have sufficient technological and storage facilities, watersides and internal transport network at our disposal. However, there are headwinds and their solution is outside our competencies. In particular, I am speaking about the development of transport infrastructure within the Mykolayiv region. 
The port has negotiated the construction of new bypass roads and railways. Is this project in progress? Did it stall?
At a certain point, the development of this project stopped, but we didn't give up. We are sticking to our guns. These projects are advantageous for the Mykolayiv region and it seems that the authorities understand this. I will not hide the fact that, now, we are doing our best to resume this project.
What is obstructing it?
There is bureaucracy and corruption. Officials are not always willing to assume responsibility and make fast and efficient decisions. But let's see what the solution to this issue can bring. Who will benefit from it? Can you say? 
… In my opinion, bypass roads and railways can considerably lessen the burden on this city.
Exactly! The question is not only about Mykolayiv, but the whole region's infrastructure.
Can you specify what have you already done to implement these projects?
For example, we have conducted a technical and economic estimate, and have completed the so-called front-end engineering design. We chose what is, in our opinion, the optimal transport corridor, which has been approved by the Odesa Railways management. There have been a few appeals to the Ministry of Infrastructure to include this project in the long-term plan for infrastructure development at the state level. The point is that there are restrictions, which may only be removed at the government level and by introducing unpopular measures. Road alignments pass through lands that belong to different owners. There are a few hundred of them. Transferring these lots as transport lands and allotting them for the purpose of road construction is within the government's competency. Unfortunately, still no real actions have been taken. However, the necessity of such construction continues to be essential.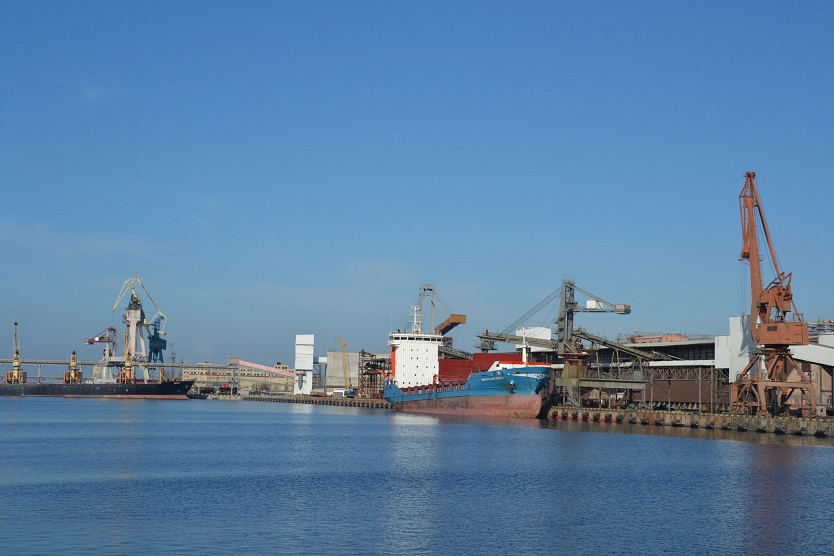 Are you or Group DF ready to participate in bypass road construction using your own funds?
We are ready to participate in financing these projects in the case that we can obtain state guarantees regarding a return on investment. For example, this can be implemented by charging for the use of the constructed roads and various concessional plans exist in this regard. This is a normal experience for other countries, but Ukraine still doesn't use it. There should be legislative and juridical grounds for participation in such projects. We can borrow a lot from the European experience and analyse their legislation. Look at the roads in Poland. Most of them were constructed on a concession basis or using EU money. What is stopping Ukraine from making a paid autobahn for the Kyiv-Odesa or Kyiv-Mykolayiv routes? Lack of will and gaps in legislation are what are stopping this. Good roads and good transit rate are parts of a country's competitiveness. 
Nika-Tera wants to expand its area by purchasing land from the city for the company's development. Why?
By expanding our area, we will be enhancing our production capacity or optimising it. The company's plans include expanding its territory. This entails 26 ha of water fund lands for the purpose of expanding and servicing the approach channel and the operational water area of the terminal. Besides, it is 79 ha of the water fund lands for the placement and further servicing of the terminal's inner harbour. This will allow the company to optimise its operations and ensure additional budget revenues. 
What do you prefer – to lease land or purchase it?   
When a company owns land, then this company becomes more attractive for us as an investor. For this reason, if we have the possibility of purchasing land, of course, we shall do so. But, once again, I want to emphasise that any projects we implement are advantageous, not only for us but also for the city. The city is strong when there are strong businesses here. They pay taxes, offer employment, and invest in social infrastructure. 
Can you provide a concrete example when you have leased or bought land and the city benefited from it?
Well, I can introduce one of the latest examples when we purchased land in order to arrange parking facilities for grain carriers. We bought a deserted ravine from the city and constructed an excellent parking space, complete with footpaths and lanes. Now about 100 cars can park there. It considerably reduced the load of transport infrastructure within the residential district, where the company is based. Is this bad for the city? Previously these cars would park along the roadside, obstructing traffic and the locals. We plan to construct one more parking facility, for about 200 vehicles, on land acquired from the city. Thus, we are ultimately eliminating the problem of the heavy-duty transport load in the city.
I heard you are also building your own railway line…
Yes, now we are building a freestanding exhibition railway yard on the acquired territory. It is designed to unload the Zhovtneva station. Thus, we are purchasing lands, investing heavily, and using these lands in order to improve the port's infrastructure and logistics, as well as helping to unload the city's streets from heavy-duty transport and the Zhovtneva station. That is the purpose for acquiring these particular plots, not to increase our capacities.
This year, you declared that you would invest about USD 15 million in the port. Will this money be enough to implement your proposed plans?
We have many plans and they are larger than the investments we would like to make. This is only a small part of our plans. You know, money is always tight. This year, we want to do this without external borrowings and invest our own money in the company's development.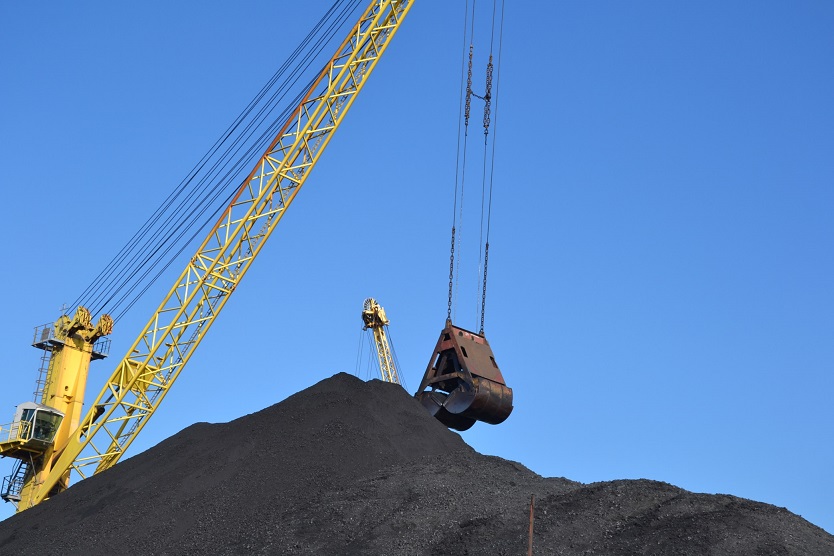 Since the arrival of the company's new owner, turnover has been decreasing year on year. Only in 2014, you flattened a bit. What was the reason for this?  
There are a few reasons for the decrease in transhipment. The point is that we have acquired heavily exploited and depreciated fixed assets, which were in need of modernisation and an overhaul. Besides, we had to invest heavily in objects that had been started, but were still unfinished. We constructed and worked simultaneously and that's why it was difficult to maintain growth dynamics. The company managed to modernise the main operation lines of the mineral fertilizer transhipment complex, expand the cargo storage yard in the open storage space, and significantly increase the truck fleet of reloading equipment and auxiliary machinery. These actions are among many others. That is an altogether separate topic of discussion. I want to say that the owner, Dmytro Firtash, has invested more than USD 105 million over 3.5 years. Due to the unfavourable market environment, there was a significant drop in the transit volume of Belarusian potassium handled by Belaruskali, one of our major clients. This is also the reason for the decreased cargo turnover. In addition, it became more profitable for our partner to work with Baltic ports, where rail transport rates and port charges are lower than in Ukraine.
You mentioned about USD 105 million in investments. What were these funds directed for?
The largest projects in the last few years included the construction of a modern grain-bin storage facility and a urea handling section. We significantly enhanced the company's capacitates, i.e. the grain storage capacity was increased from 40,000 to 210,000 tons, and mineral fertilizer storage capacity grew from 125,000 to 175,000 tons. In addition, the company developed transport infrastructure, built berths, acquired land, property and equipment, improved the living conditions for its employees, and equipped the company's territory and nearby territory...
You are a private port. Does this hinder you?
You asked the right question. A private owner is always more effective. The state is like a dog in a manger. Private ports have better investments, but many ports have not been privatised yet. Existing gaps and limitations in legislation do not allow for the development and modernisation of transport infrastructure. Neither independently nor through a government and private partnership. We have repeatedly raised these issues with the Ministry of Infrastructure. But let's return to your question. An important factor for us is the government's attitude towards the private sector in the maritime transport industry. For example, we face the problem regarding double payment in the collection of port charges, which, in its turn, increases the cost of ship entry at private terminals, thereby making them less attractive. We have been trying to resolve this issue and have repeatedly appealed to the Ministry of Infrastructure on applying discounts to the port charges, which are independently collected by the company and remain at its disposal, but we received a negative and unreasonable response. Moreover, approval of the methodology for calculating the rates for port charges remains an open question. This methodology should be considered in determining the economic component of rates for port charges for each separate port, as well as for each particular marine terminal individually, taking into account their specific features. 
In your opinion, where is the Ukrainian economy heading? Are there any prospects?
I will not discover America. The Ukrainian economy clearly lost the war with recession in 2014. The lack of growth in GDP and system-level plans for economic stability – this is the state of our economy. The weakening of the hryvnia since the beginning of 2014 contributed to whipping up an inflationary spiral. Rising gas and electricity prices have caused high inflation in Ukraine. Core inflation in 2014 reached almost 23%. These problems did not disappear in 2015 – at the beginning of the year, inflation and rising prices will only accelerate. I think this will be a year of economic survival.
But each of us must have hope. In order to achieve a normal economic path, I think the government should adopt strict and constructive solutions. We have to switch from idle talks to real actions. We don't have to rely on loans from the IMF and help from the outside. The government and Members of Parliament should not just make reforms for the sake of reform. They should hear business, really hear and understand us. If business is bad, nothing good will come of this. It is important not to interfere with business' development and ideally, even help create conditions for its development. Also, as I said earlier, it is primarily bureaucracy and corruption that are hindering this.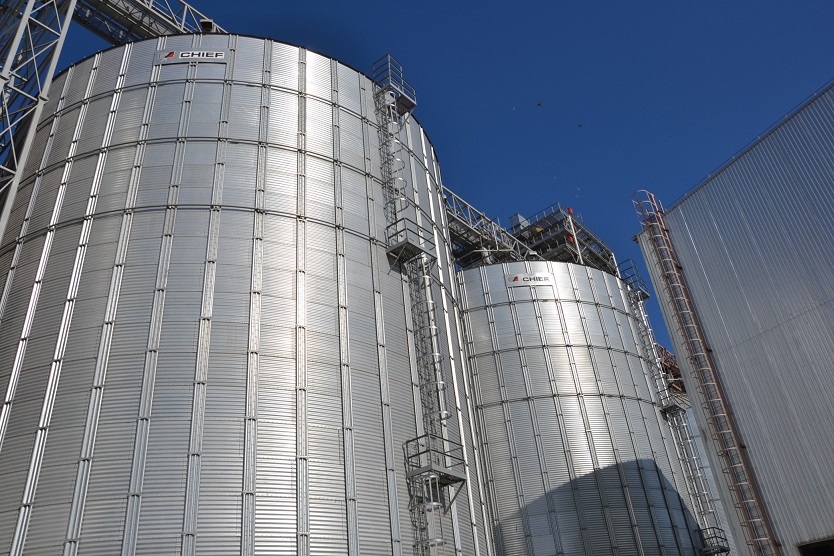 Do you think the country's leadership can cope with current difficulties?       
An assessment of the government is outside my competence. To stabilise the economy, Ukraine needs concrete reforms, not demagogy. A lot will depend on real willingness on the part of the government to support business. First of all, small and medium-sized business. This is due to the fact that, in developed countries, small and medium-sized business accounts for up to 60% of GDP. As for me, I would free small and medium-sized business from paying any taxes for a period of three years. The government should learn to hear business, instead of being engaged in PR. As you know, a forum took place in Vienna in early March. Its participants will be engaged in creating the Plan to modernise Ukrainian economy. It was business representatives who initiated this forum. No one from the Ukrainian government took part in this. Isn't this significant?
What will be the most important aspect of this Plan for you?
I do not know if they will hear me, but I represent a company operating in the maritime complex, so I believe that this Plan should include an infrastructure development programme for Ukraine. Infrastructure restrictions, which have accumulated over the years, are hindering the development of the maritime complex today. The sustainable development of the Ukrainian economy is impossible without developing seaports and without investment in infrastructure.