Today, Zaporizhzhya Titanium and Magnesium Production Company, a member of the titanium business of Group DF, delivered protective gear, i.e. 5,000 medical masks and 5,000 gloves to Zaporizhzhya City Hospital No.6.
– This is the third aid delivery. In total, the titanium business of Group DF purchased 35,000 medical disposable three-layer protective masks and 28,000 disposable medical gloves for the hospitals of the region. We continue to provide aid to the city in a systematic manner. Responsible business must assist local authorities. It is extremely important to help protect physicians working at the forefront of the fight against coronavirus, – commented on this event Mr. Volodymyr Sivak, CEO, ZTMK LLC.
Altogether, companies of Group DF have already delivered charitable assistance to 5 hospitals in Zaporizhzhia city: regional infectious diseases hospital, hospitals No. 6, No. 7, No. 8 and No. 9.
– Physicians are really at the forefront and, like no one else, need protection. We are sincerely grateful to the responsible businesses of the city for their assistance. When you take – you fill your hand, when you give – you fill your heart. This is exactly about the Group DF businesses, which in a difficult moment offer us a helping hand and a shoulder to lean on, – commented Ms. Halyna Burnaz, Head of the outpatient department, Municipal enterprise "City Hospital No.6".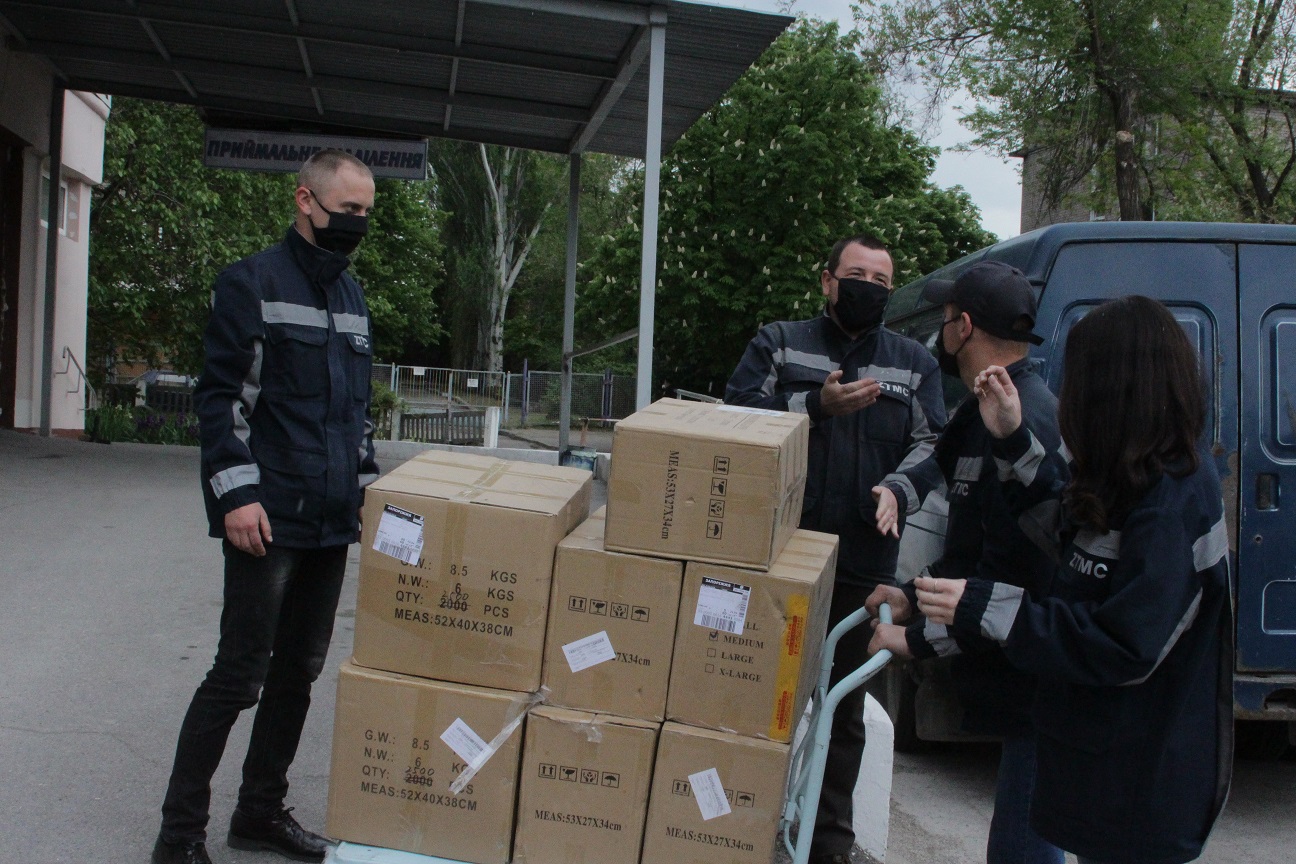 Earlier, the titanium businesses of Group DF purchased the laboratory facilities for Zaporizhia Regional Laboratory Center of the Ministry of Health of Ukraine and repaired the artificial lung ventilator for the regional infectious diseases hospital. Since the end of March, ZTMK has been supplying Zaporizhzhia and the region with disinfectant – calcium hypochlorite – for disinfection of main entrances of high-rise buildings and public transport stops free of charge.
Group DF enterprises helped 93 medical institutions in 18 regions and 75 settlements of Ukraine.