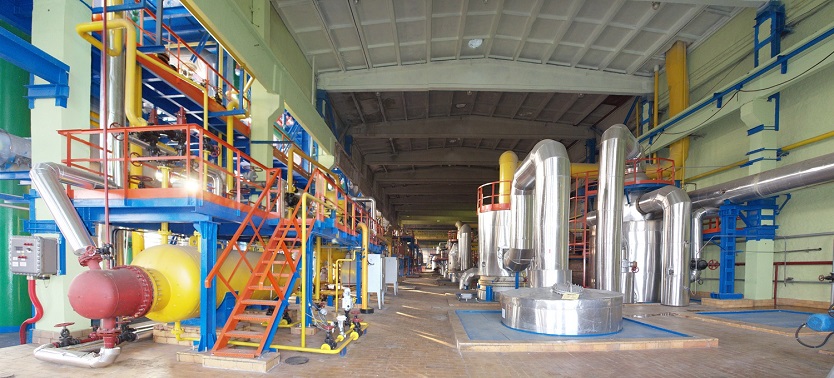 [1]Rivne Azot, part of OSTCHEM holding (consolidating Group DF's fertilizer business), launched a new non-concentrated nitric acid production unit. Putting this unit into operation will allow the enterprise to reduce operational risks and create additional opportunity to enlarge raw materials stock and increase production capacity.
OSTCHEM holding invested about UAH 98 million in technical re-equipment and assembling of a new non-concentrated nitric acid production unit at Rivne Azot. Putting the unit into operation preceded by large-scale innovative works on its technical re-equipment. Planned production capacity of the unit is 120,000 tons of non-concentrated nitric acid (NNA) per year.
"Putting this new unit into operation is a part of Rivne Azot`s general investment plan that is approved by the main stakeholder. This plan aims to increase production efficiency, reduce production cost and improve stability of the enterprise and the whole holding. OSTCHEM holding plans to invest over UAH 144 million in development of Rivne Azot in 2014", said Oleksandr Khalin, General Director of OSTCHEM.
Currently the enterprise has carried out all needed technical tests, obtained approvals and put the unit into operation.
"Launching of this unit will allow the plant to load available mineral fertilizers capacities more effectively and decrease operational risks", comments Mykhailo Zabluda, Head of the Board of Rivne Azot.
The enterprise had to assemble the new non-concentrated nitric acid production unit from scratch as previous equipment was took out of operation and scrapped.
In 2012, Rivne Azot launched one of existing NNA production units with capacity of 120,000 tons per year. In 2013, the plant built new warehouse for NNA with capacity of 4,000 tons.