PrJSC "Rivneazot", a member of Group DF nitrogen line of business, shipped free of charge 880 cylinders of medical oxygen (approx. 5280 m3) to medical institutions in Rivne region.
Assistance was granted to 7 medical institutions of the region including: Rivne Regional Hospital, City Central Hospital, Rivne City Polyclinic No. 2, as well as district clinics in Dubny, Zdolbuniv, Klevanya and Ostroh.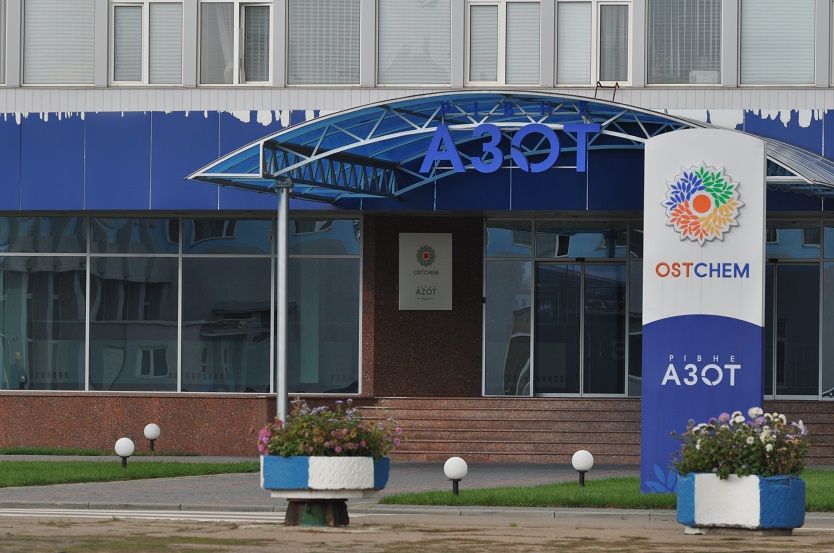 Note. Rivne region is part of the orange quarantine zone. In Rivne region 65 284 cases of coronavirus disease were observed. 55,553 residents of the region recovered. According to the data of health care institutions on the provision of beds with oxygen in the region, 1667 beds are supplied with oxygen. Currently, 719 patients and patients with suspected COVID-19 are connected to oxygen.
"In 2020 and 2021, medical care in the city and region has become a key area of assistance for PrJSC "Rivneazot". We work effectively with the Governor of the region and the mayor; we are in constant contact with local health authorities. We are convinced that in this situation, the government and business must unite and find quick solutions that help save lives. Business must help the regions where it is present, help communities and people. At the moment, we can talk about some results. The medical institutions in the region we work with are fully supplied with oxygen. We continue to provide this assistance," – said Mykhailo Zabluda, Chairman of the Board, PrJSC "Rivneazot".
Oxygen is shipped directly to medical facilities in compliance with safety rules. Oxygen produced at PrJSC "Rivneazot" meets the specifications for medical oxygen.
PrJSC "Rivneazot" systematically provides assistance to our hospital. At present, they help us not only with money funds, but also with equipment, various materials and services. When the hospital had problems with supplying patients with oxygen, we turned to PrJSC "Rivneazot" for help. The company responded quickly, i.e. they not only provided cylinders with medical oxygen, but also helped set up the entire hospital's oxygen supply system. Substantive actions on the part of the company have already saved many lives. It is good to have such socially responsible companies in the city," commented Igor Dundyuk, Deputy Chief Medical Officer, City Central Hospital.
Since 2011, PrJSC "Rivneazot" became a member of OSTCHEM holding that consolidated Dmytro Firtash's Group DF nitrogen line of business.
All Group DF companies implement their social projects in three areas: health care, education and assistance to communities to improve cities and towns.
In 2020-2021, the Group's largest social project was to assist health care professionals in combating COVID-19. Assistance was provided to 93 medical institutions and laboratories in 18 regions of Ukraine. Group DF companies allocated more than UAH47.8 million for the project to support health care professionals to fight against COVID-19.
"In difficult times for the country, the social role of big business has grown. Group DF companies, such as PrJSC "Rivneazot", continue not only to increase the amount of taxes paid, but also scale up social assistance. Group's shareholder position remains unchanged: socially responsible business is obliged to help residents and local authorities. We systematically implement social programs in the regions where our business operates. This assistance is provided based on local needs," said Oleg Arestarkhov, Corporate Communications Manager, Group DF.
Note. Medical oxygen is used not only to treat COVID-19, but also for patients with other diseases of the lungs and respiratory tract. With the help of artificial lung ventilation devices and oxygen concentrators it is possible to saturate the blood of patients and ensure their rehabilitation. These procedures make use of oxygen gas in cylinders supplied to hospitals by third parties.