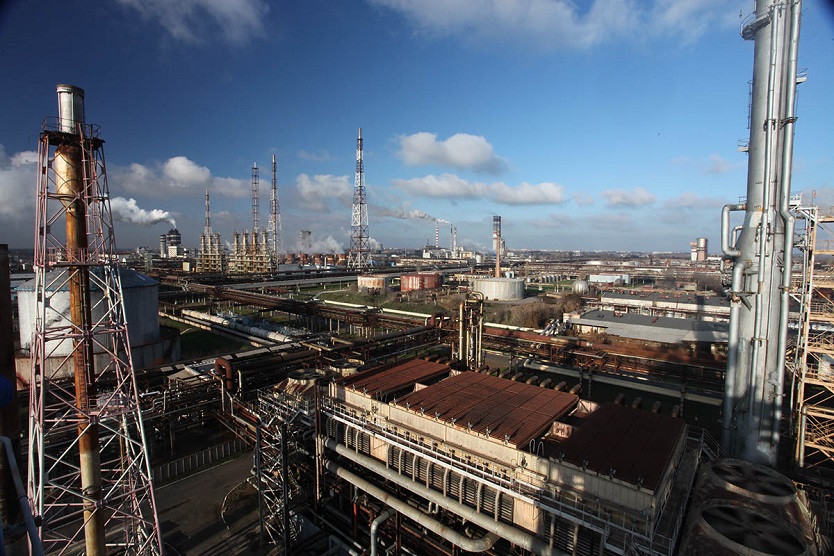 Two Ostchem plants – Rivneazot PJSC and Azot PJSC (Cherkassy) – began the process of production startup.
"All the challenging issues, which interfered the launch of our plants, are resolved. We are launching two plants. Concern Stirol and Severodonetsk Azot Association (part of Ostchem), can start working only after the anti-terrorist operation and after providing safe working conditions, – said Oleg Kikta, First Deputy General Director at Ostchem. – We managed to resolve all financial issues concerning debts of our companies to Gas of Ukraine and Naftogaz Ukraine. The sides signed 16 amicable agreements, the debts were converted on reasonable terms, and the courts have approved amicable agreements and confirmed their legality. This means that the relationships between Ostchem plants and Gas of Ukraine and Naftogaz Ukraine have been settled. The gas, belonging to the plants, was unlocked, gas supply to the plants was resumed".
During the period of downtime, which lasted nearly four months, the factories carried out repairs and modernization program. In particular, Rivneazot PJSC has conducted the overhauls in five workshops (ammonia plant 1 and 2, the plant of concentrated nitric acid, ammonium nitrate, compound fertilizers). In turn, Cherkassy Azot modernized and renovated the main workshops (two workshops of ammonia, ammonium nitrate, urea, weak nitric acid, as well as a number of auxiliary shops), upgraded power supply system of the plant.
Thanks to the overhauls, the plants will be able to improve production performance and increase efficiency.
Recovery operation of chemical plants will allow not only to save jobs, but also to cover the current demands of the Ukrainian market completely. According to Ostchem forecasts, the consumption of the Ukrainian agricultural sector in 2015 and 2016 will be about 0.8-0.9 million tonns of nitrogen fertilizers per year, of which 30% is used during the autumn sowing. "This year, as in previous ones, we make sure that all the solvent applications for fertilizers supply will be satisfied 100%. Contracts are already being concluded for spring sowing in 2016", said Oleg Kikta.