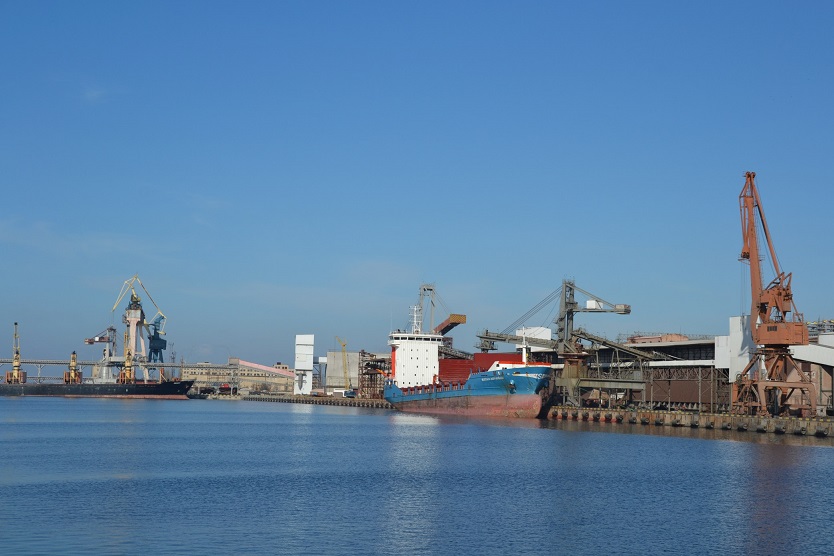 Nika-Tera sea terminal (SSP Nika-Tera LLC is a part of Group DF nitrogen business) has carried out the transshipment of 2 million 619.3 thousand tons of cargo in January-August 2015. The total turnover of crops amounted 48% (1 million 264.4 thousand tons), mineral fertilizers – 23% (596K tons), bulk cargoes – 28% (745.2K tons), general cargo – 1% (13.6K tons). Transshipment of transit cargo for the period comparing to the same period last year, increased by 49.3% to 670K tons. At the same time, the turnover of export goods decreased by 21% to 1 million 818K tons, and the transshipment of imports – by 21% to 117.1K tons.
"We continue to increase the volumes of transit cargo successfully. Handling volumes will continue to increase in the new season, and the nomenclature of goods processed to expand. In addition, this marketing year, the terminal plans to provide services on grain finalizing (cleaning and drying), which is delivered by road. That's why the grain will remain our core cargo", Oleksandr Gaidu, Chairman of SSP Nika-Tera LLC commented.
In August 2015 Nika-Tera terminal handled 365.5K tons of cargo, including the transshipment of grain crops, that amounted 244K tons. New customers from the agricultural sector appear not only because the terminal starts to provide services on grain finalizing, but also because it increased the processing speed of grain cargoes significantly. As part of the project to increase the processing speed of cargo, the terminal has purchased and installed a new stripping system at a grain silos elevator. New conveyors of the US company SIOUX are more effective than the previously used ones of CHIF company. Now the scraper-type conveyors, which differ by their reliability and stripping quality, are installed in each of 18 silos. They also do not require manual labor and have high performance, which improves significantly the performance of the entire grain terminal.
"The market of grain handling services is very competitive. A purchase of new equipment and constant modernization of the existing capacities and investments – are the necessary measures. This allows us to be a strong player, able to provide the customers with competitive prices and quality services for agribusiness", Oleksandr Gaidu commented.
The large-scale project on the construction of a new grain silos elevator was started in 2012 and implemented within 3 years. Within the project, 18 silos with a capacity of 170 thousand tons were built. Thanks to the project, the total capacity of the port silos has increased more than five times – from 40 thousand tons to 210 thousand tons. 347 million USD were invested into the project.