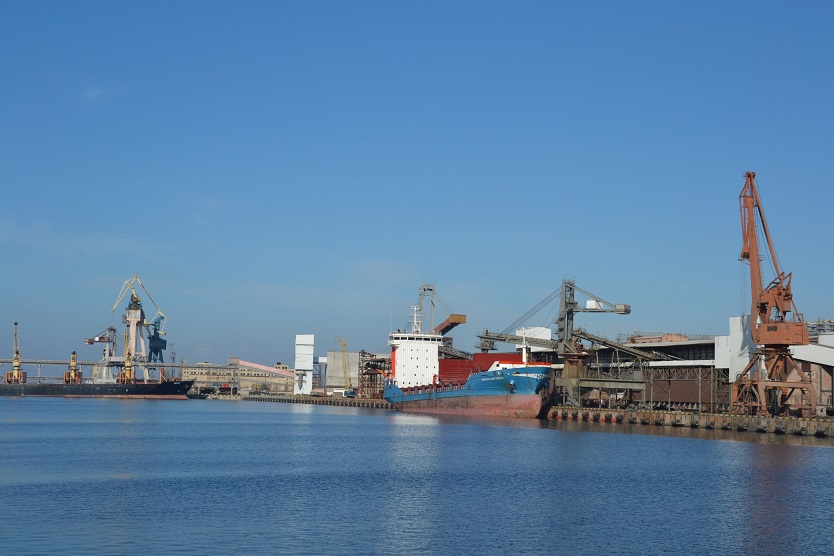 Nika-Tera sea terminal (SSP Nika Tera LLC is a part of Group DF) handled 1,658,500 tons of cargo in January-May 2015. In the total cargo turnover the share of grain amounted to 42.9% (711,100 tons), mineral fertilizer – 31.6% (524,700 tons), bulk cargo – 25% (414,600 tons), general cargo – 0.5% (8,100 tons).
"Grain remains the key cargo for us. That is why the terminal continues investing in the development of the grain terminal – we are building the shipping gallery and rail facilities, facility for grain drying and cleaning, we are assembling new peeling equipment, new loading unit has been assembled. We enhance the handled volume of open storage bulk cargo. In particular, we develop handling of our relatively new cargo – clay. Thus, we adapt to the volatile market according to the demand," Oleksandr Gaidu, Chairman of SSP Nika Tera LLC, commented.
The transhipment of the transit cargo increased by 34.4% (to 432,400 tons) for the first 5 months of 2015 compared to the same period of 2014. At the same time, turnover of the export cargo decreased by 29.7% (to 1,156,500 tons), and transhipment of the import cargo decreased by 11.8% (to 65,300 tons). Besides, the terminal loaded 4,300 tons of cargo into cars for further transportation across Ukraine.  
Nika-Tera sea terminal transhipped 309,000 tons of cargo in May 2015. In the total cargo turnover grain amounted to 78,500 tons, mineral fertilizer – 159,000 tons, bulk cargo – 70,500 tons, general cargo – 1,000 tons. The terminal handled 19 ships in May. The total cargo turnover included 193,600 tons of export cargo, 13,400 tons of import cargo and 102,000 tons of transit cargo.