Nika-Tera seaport, a member of Group DF, transshipped the first million tons of cargo in 2021. The landmark millionth ton was the clay loaded onto Seaglass II vessel bound for Italy.
The main items within the cargo mix remain as follows:
grains, legumes, oilseeds and products of their processing – 618,500 t (62% of the total volume of transshipment);
solid bulk cargo – 265,500 t (26%);
mineral fertilizers – 78,100 t (8%);
sunflower oil – 39,800 t (4%).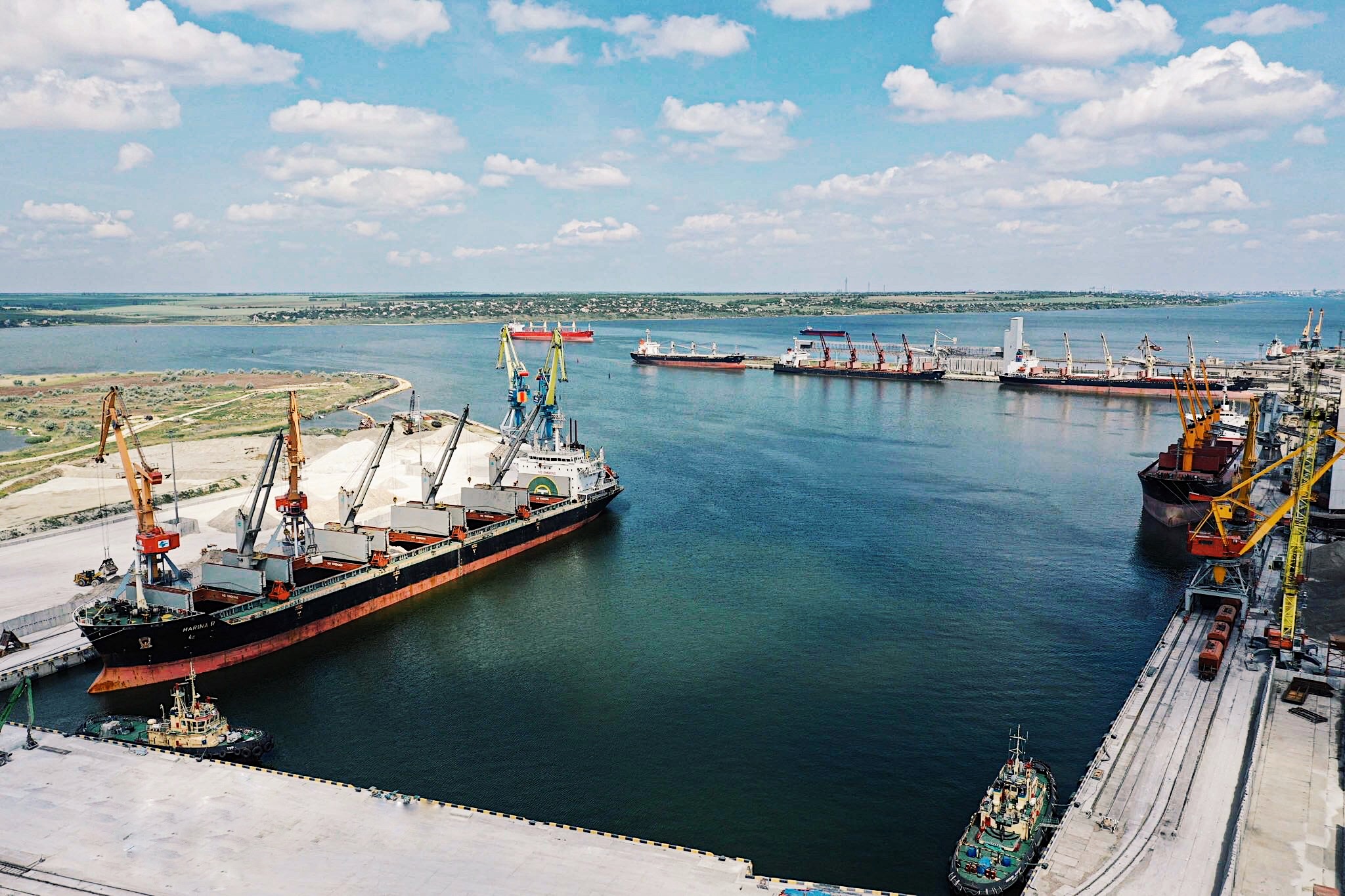 The beginning of the year was not easy for the entire port industry. In particular, we have experienced two ice campaigns, which are extremely rare in the Mykolayiv region. In addition, the decrease in grain yields in 2020/2021 MY, as well as the ongoing economic recession associated with the pandemic, significantly influenced the downward trend in transshipment. Nevertheless, since the beginning of this year, our port has handled 66 vessels, 7949 railway cars and 6718 trucks. The regaining of transshipment volumes will primarily depend on the harvest and the successes of the agribusiness, as well as on the economy as a whole, commented Alim Agakishiev, CEO, Nika-Tera sea port.
In 2020, the sea port handled 409 vessels and transshipped 7,380,000 t of cargo. In 2020, within the cargo mix grains, legumes and oilseeds amounted to 5,550,000 t or 75 % of the total volume, bulk cargo – 1,270,000 t (18%), liquid bulk cargo – 323,000 t (4%), mineral fertilizers – 215,000 (3%).