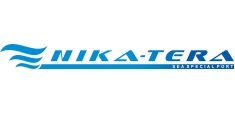 Nika Tera Specialized Seaport LLC, part of Group DF, has invested UAH 14 million in an ecological project aimed at reducing dust emission during mineral fertilizer transshipment.
According to Oleksandr Gaidu, Chairman of Nika Tera, the port installed closed belt conveyors for mineral fertilizer transhipment. The new technology allows transportation of cargos in special closed shells, which prevents cargo's direct contact with the atmosphere and reduces dust emissions beyond the conveyer.
"We are the first in Ukraine to use closed conveyors for mineral fertilizer transshipment. For us, it is not just about the advanced technology of safe loading. It is a large-scale ecological project which allowed us to reduce the port's impact on the environment", added Oleksandr Gaidu.
The new loading machine, which is central to the newly implemented technology, is currently undergoing testing and set up work. This will enable Nika Tera's mineral fertilizer transshipment pier to service not one, but two vessels simultaneously with the combined productivity of up to 2,500 tons per hour.
the seaport to increase its loading capacities from the current 1000 to 2500 tons per hour. It will also result in the mineral fertilizer transshipment pier of Nika Tera being able to service two vessels simultaneously.
The new loading machine was entirely designed by UkrKranEnergo Scientific and Research, Technological and Design Institute. The closed conveyors purchased from Intersystems (USA) boast high corrosion resistance and robust components.
"Application of modern materials with high corrosion resistance and use of the automated protection system will not only extend the life cycle of our new loading machine, but will also make it safer and more reliable for the personnel", says Oleksandr Gaidu.