These sizable results of handling were achieved following the shipment of the large batch of sunflower meal to China by KERNEL.
Specialized seaport NIKA-TERA, a member of Group DF, handled more than 3,000,000 t since the beginning of 2020
This was the statement made by Mr. Alim Agakishiev, Harbormaster, SSP NIKA-TERA.
"No matter how global economic downturn caused by Covid-19 might influence our operations, the company's performance remained at the pre-crisis level of the last year," said Mr. Alim Agakishiev, Harbormaster. – After the batch of sunflower meal exported by Kernel, the client of ours, was successfully loaded and shipped to the Chinese market, we reached a transshipment volume of 3 million tons."
Bulk Carrier TRANSCENDEN BRIGHT was loaded in two stages. First, we loaded 47,500 t of sunflower meal and then in the harbor we loaded another 15,500 t.
During the handling operations, an advanced transshipment technique was used, when sunflower meal was loaded in parallel using two loading machines at two berths of the second cargo area. At the same time the modern mooring and weighing facility was used.
"Agricultural producers remain our major customers. We prepared seaport facilities for the new grain season in a timely manner, performed appropriate repairs, upgraded berths and improved loading and unloading processes. Already now we started to receive the first batches of grain of the new crops», – noted Mr. Alim Agakishiev.
In May 2020, the seaport completed the next stage of modernization of the second cargo area that specializes in handling bulk cargo. In particular, the port has completed the construction and commissioned the modern berthing and weighing facility. The new weighing facility consists of two technological lines. Each one of them has the maximum capacity of up to 1800 m3 per hour. Modernization of the second cargo area allowed to significantly increase the seaport's throughput capacity, increasing the overall potential of the company. Over UAH40 million were invested in the upgrade of the second cargo area. The construction of the weighing facility is a part of a large-scale technical re-engineering program for the cargo areas of the seaport.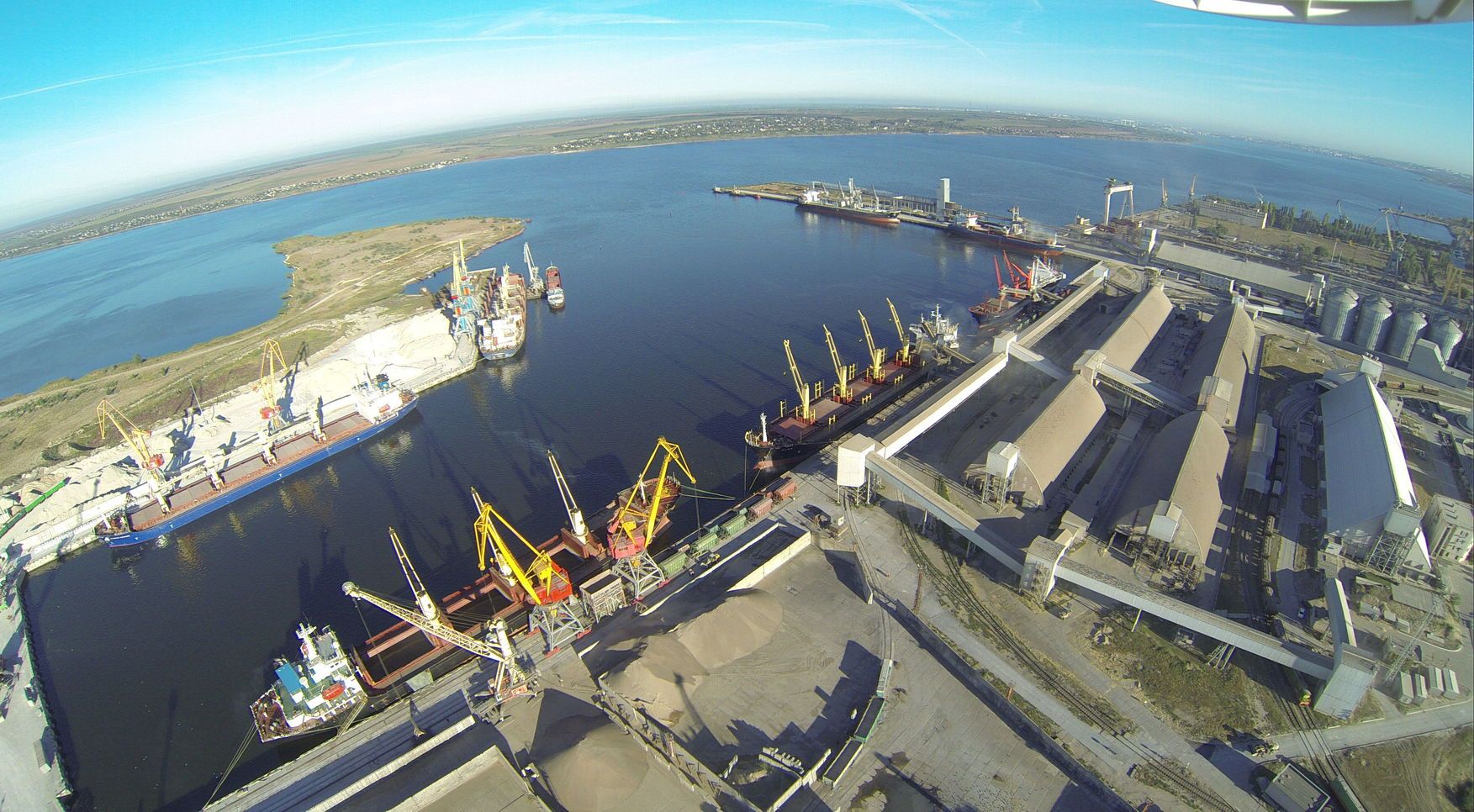 Seaport includes 4 specialized facilities (cargo areas): grain handling facility, fertilizers handling facility, loose cargo handling facility with ground storage and liquid bulk cargo handling facility.
In Q1 2020, the port handled 1,870,000 t of cargo, which is by 1.5% more than during the same period in 2019.