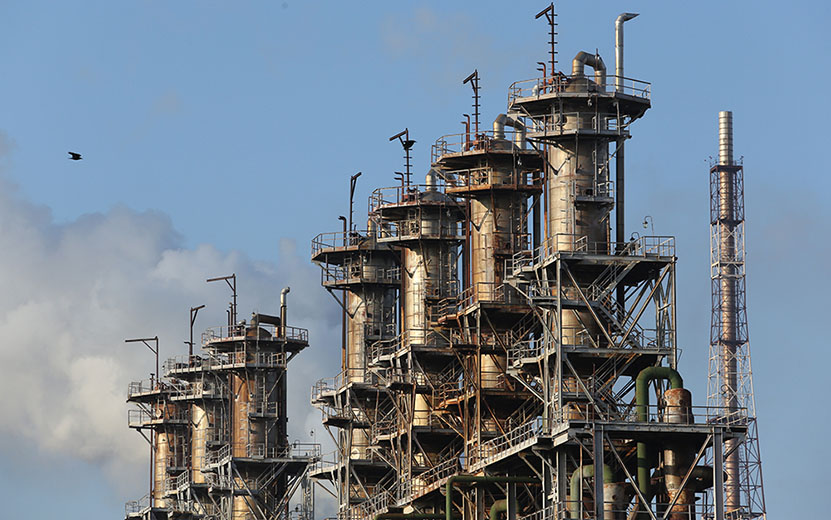 Two mineral fertilizer production facilities – PJSC Rivne Azot and PJSC Azot (Cherkassy), part of OSTCHEM holding (consolidating Group DF's fertilizer business), following the scheduled capital repairs resumed production. So informed Oleksandr Khalin, OSTCHEM Director General.
"We've launched the enterprises as planned having completed the capital repairs during the off-peak period. Despite the fact that two of our plants in the eastern Ukraine have been suspended since May, the demand of Ukrainian market for mineral fertilizers will be met, said Oleksandr Khalin. – PJSC Rivne Azot and PJSC Azot (Cherkassy) are capable to supply the domestic market's demand during the autumn sawing season, i.e. 340-350K tons of mineral fertilizers on primary nutrient basis".
After temporary suspension for capital repairs and modernizations Rivne Azot launched to 100% of its capacity the ammonia nitrate production shop and one line of ammonium nitrate limestone production shop. In addition one ammonia unit has been launched in A-2 production shop.
Upon completion of capital repairs, Cherkassy Azot launched A-5 ammonia production shop, one ammonia unit in A-3 production shop. Ammonia nitrate shop (М-9) and urea shop (М-2) operate to 100% of its capacity.
The plants produce 2800 tons/day of ammonia, 4600 tons/day of ammonia nitrate, 800 tons/day of ammonium nitrate limestone, 2000 tons/day of nitric acid, and 1150 tons/day of urea.
According to Oleksandr Khalin, currently Rivne Azot and Cherkassy Azot operate at 80% of their capacity, in line with market demand. The plan implies their utilization to capacity by September.
Two OSTCHEM holding's nitrogen facilities – PJSC Rivne Azot and PJSC Azot (Cherkassy) can produce about 2,9 million tons of mineral fertilizers a year, of which 1,9 million tons of ammonium nitrate.
In April 2014, during a televised Q&A session with OSTHCEM's four plants, Dmitry Firtash, owner of PJSC Azot, stated that investment plans for 2014 would not be subject to change. According to the plan, OSTCHEM holding will invest in Cherkassy Azot over UAH 184 million, and in Rivne Azot – over UAH 144 million.