30 September 2015
Mezhyrichensk MCC and Valki-Ilmenite increase the production volumes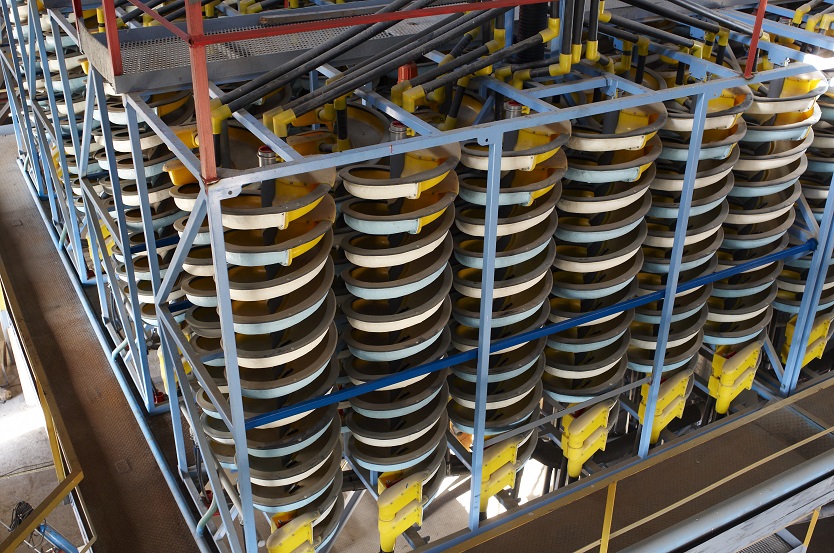 For 8 months of 2015, two Mining and Construction Complexes (part of Group DF titanium business) – Mezhyrichensk Mining and Construction Complex and Valki-Ilmenite increased the output of finished products substantially. Comparing to the same period last year, Mezhyrichensk MCC has increased the output by 12.5% ​​to 106.7 thousand tons, and Valki-Ilmenite – by 48.5% (to 35.5 thousand tons).
"Despite the stagnation of the global titanium market, the decline in demand and prices for titanium products, we are able not only to increase the production of ilmenite concentrate, but what is the most important – to sell it successfully. Both MCCs continued to increase the volume of production in full compliance with the approved business plans. The competition increases significantly in the world market of titanium minerals, the customers put new demands on product quality, the capital intensity of production increases, energy prices rise. Therefore, Group DF continues to invest in mining companies, updates and modernizes the equipment. Investments do not just allow to increase the production volumes and make the mining companies competitive, but what is very important for the regions of presence – they contribute to the new jobs creation", Ivan Bondar, Mezhyrichensk MCC director said.
The cumulated investment of Group DF to Mezhyrichensk MCC, amounted to more than UAH 207 million, to Valki-Ilmenite – UAH 123.8 million. The full estimated capacity of Mezhyrichensk MCC is 200 thousand tons of ilmenite concentrate per year, and Valki-Ilmenite – 65 thousand tons.