In 2020, UAH 324.1 million was invested in modernization of PJSC "Azot" (Cherkasy), a member of Group DF nitrogen line of business.
"The total capital investments of UAH 324.1 million in 2020 is 66% more compared to the level of financing in 2019. We continue technical upgrade of existing production facilities, overhaul and development of our key industrial sites. A number of important investment projects was implemented in 2020. The ultimate objective of capital investments remains unchanged, i.e. to ensure safety and reliability of production, reduction of production costs, increase in production efficiency and, finally, increase in the profitability of the business as a whole. UAH 157.4 million was allocated for capital repairs, UAH 88.6 million was invested in completing previously started programs, UAH 72.5 million was allocated for the implementation of current upgrade measures. Restoration and upgrade of the company's fixed assets remain a top priority. Capital investments allow the company to remain competitive both on the Ukrainian and the global markets," emphasized Vitaliy Sklyarov, Chairman of the Board, PJSC "Azot" (Cherkasy).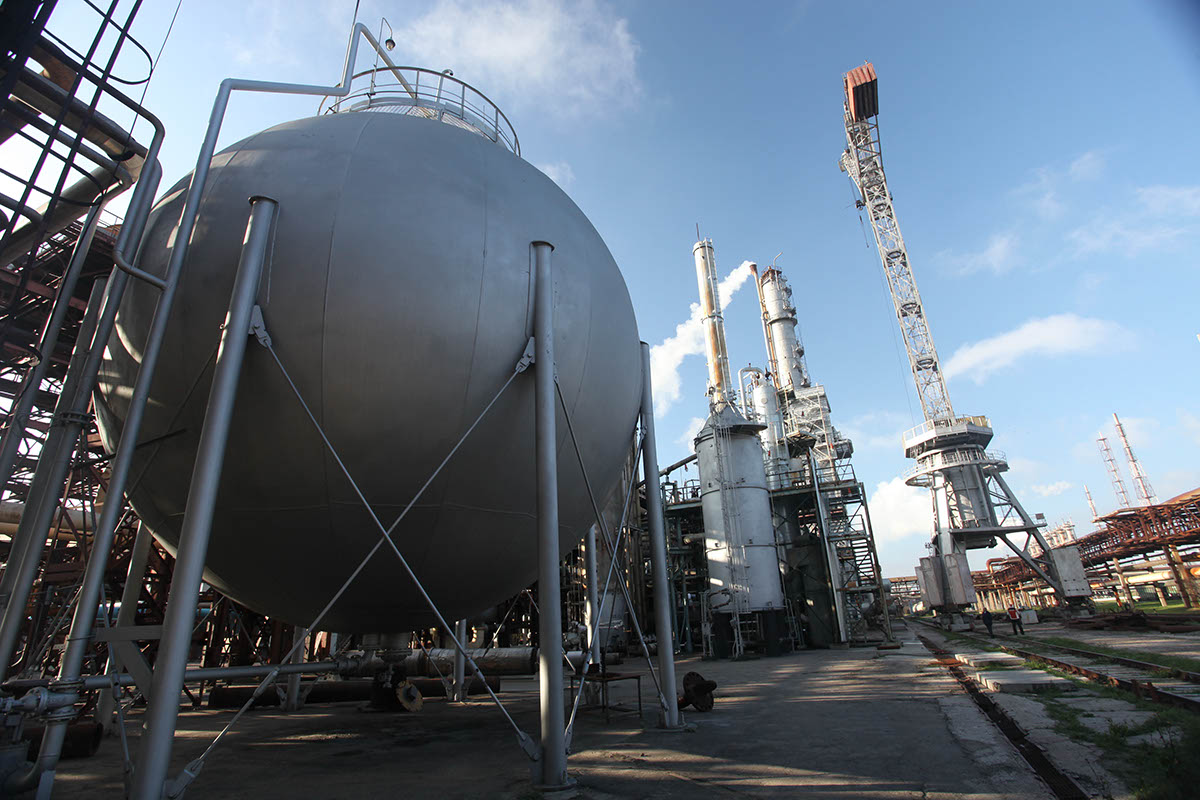 Timely modernization and overhauls allow to further increase the production of fertilizers, in particular, urea-ammonia nitrate, which is gaining increasing demand in the market.
In 2020, the most ambitious projects (investments in fixed assets) of PJSC "Azot" (Cherkasy) included:
Upgrade of М-5 workshop (UAH18 million)
The old control and automation system in Department No. 1 was replaced with a modern distributed process control system using microprocessor technology. Effect: raw materials and energy resources savings, simplification and higher reliability of the production process. The project lasted for almost 1.5 years.
Mounting the installation for dissolving substandard urea in workshop M-2 (UAH 11.3 million)
A new plant was built and put into operation for dissolving substandard urea, i.e. granules that do not meet the standards (GOST) in terms of the size and are sifted out during the urea production. Previously, substandard urea, which was produced in the M-2 workshop, was transported by rail cars to the M-6 workshop, to be dissolved and transferred through a pipeline for UAN production. It was a rather costly and laborious process. Following the commissioning of a new installation, substandard urea granules immediately fall into its reactor, get dissolved, and the resulting solution is transferred through a laid pipeline directly for UAN production.
Overhaul and modernization in the sewage treatment workshop (UAH 7.5 million)
In 2020, the modernization of the industrial and waste water treatment plant continued. In particular, primary sedimentation tank No. 3 and the secondary sedimentation tank No. 5 were overhauled; large and expensive equipment was purchased, i.e. a sludge pump, a sludge scraper and a grate that retains garbage when sewage and wastewater flows for treatment.
Mounting the installation for urea small-size container packaging and railway car loader in workshop M-2 (UAH 5.4 million)
Following the completion of the construction of a line for packing urea into 50 kg bags in workshop M-2, a railway car loader for bags was installed last year, which significantly simplified and accelerated the process of shipping urea by rail.
In 2020, PJSC "Azot" (Cherkasy), a member of Group DF nitrogen line of business, produced 1 748 000 t of nitrogen fertilizers, which is by 11% more compared to 2019. In particular, the company produced 513,200 t of commercial ammonium nitrate, 575,200 t of commercial urea, 644,000 t of urea ammonium nitrate (UAN), 16,100 t of aqueous ammonia.