07 February 2013
GDF MEDIA LIMITED acquires INTER MEDIA GROUP LIMITED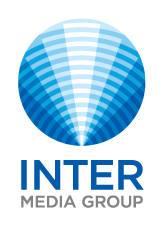 GDF MEDIA LIMITED, part of GROUP DF (Dmitry Firtash Group of Companies), reached an agreement to acquire INTER MEDIA GROUP LIMITED (INTER TV Channel). The closure of the deal is subject to approval by anti-monopoly authorities. INTER MEDIA GROUP LIMITED includes INTER, INTER+, NTN, K1, MEGA, ENTER FILM, K2, PIXEL and MTV Ukraine television channels.
Companies owned by Dmitry Firtash and Sergey Levochkin are to become the new INTER MEDIA GROUP LIMITED shareholders. Following the closure of the deal, Sergey Levochkin will transfer control of all INTER MEDIA GROUP LIMITED shares that his company currently owns to GDF MEDIA LIMITED. Thus, GDF MEDIA LIMITED will control 100 percent of shares in INTER MEDIA GROUP LIMITED. Dmitry Firtash's company will be the majority shareholder in INTER MEDIA GROUP LIMITED.
Commenting on this acquisition, Dmitry Firtash said: "We first discussed the idea of acquiring INTER with Sergey Levochkin back in 2006. That was also when we first discussed it with the owner of the channel. Since that time, we went through a series of negotiations, and I'm happy that we have finally reached an agreement on this deal".
Dmitry Firtash emphasized that he sees a great potential for growth in the television industry and aims to develop an effective media business. "I am committed to developing this television group in line with the highest international standards. The development of a media company of this scale will lead to the development of Ukraine's television industry in general." Mr Firtash stressed that one of the strategic priorities for INTER is to develop its own production capacity. "It is the stance that I take as a business owner and an employer. Our own production will accelerate the development of Ukraine's television market in general, and will create new jobs", added Mr Firtash.