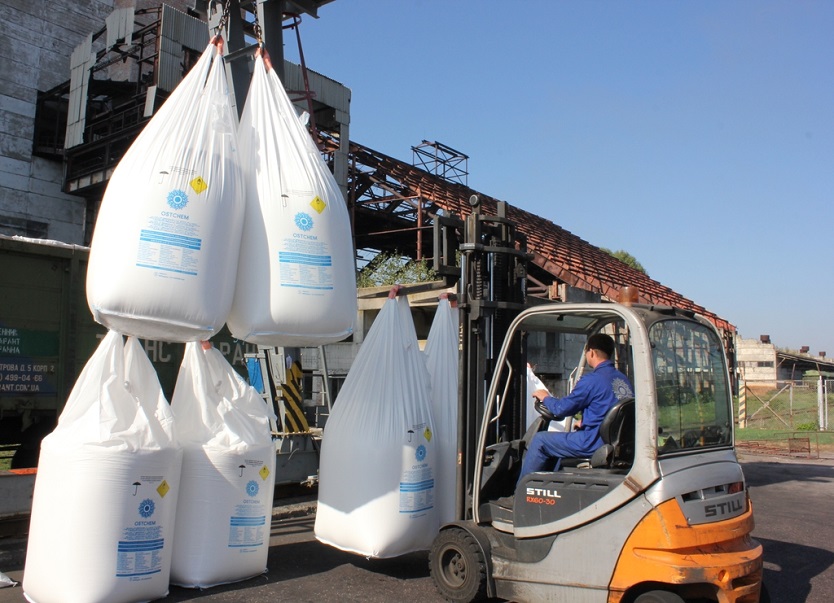 "Breakdown of autumn sowing campaign will lead to the reduction of harvest in 2016", said Vitaliy Sklyarov, Chairman of the Board of Azot PJSC  in the Ukrainian chemists Union.
"We communicate with farmers. The situation with the autumn sowing campaign tends to become catastrophic. The Ukrainian agricultural sector will be left completely without mineral fertilizers for the autumn sowing campaign in 2015 if Cherkassy Azot and Rivneazot are not launched, and next year we will see a significant reduction of yields and food shortages", announced Vitaliy Sklyarov.
He mentioned that no one of the ammonium nitrate producers remained in Ukraine working. 
Only four Ostchem enterprises out of six Ukrainian nitrogen fertilizer producers make the most popular fertilizers among the Ukrainian farmers: ammonium nitrate and UAN. Ammonium nitrate remains the most popular type of fertilizers in Ukraine. According to Ostchem, in 2014, the share of ammonium nitrate in the consumption of nitrogen fertilizers in Ukraine amounted 40% (in the total consumption of N), the share of CAN – 10%. The other Ukrainian producers (Odesa Portside Plant, Dniproazot) produce ammonia and urea only, moreover, most of their production volumes are exported.
In April 2015, Cherkassy Azot and Rivneazot were ceased because the gas, their main raw material for the mineral fertilizers production, was taken away  under the court decision.
Vitaliy Sklyarov makes no doubt that the permission for Russian producers to enter the Ukrainian market will not resolve the key problem – fertilizer shortage, and will lead to the situation, when the largest Ukrainian chemical enterprises will not run afterwards, and thousands of people will join  the unemployed.
"For example, even if the import duties for Russian ammonium nitrate are abolished, this won't resolve the issue, because they don't have sufficient volumes of free products. The season has also started in the Russian Federation, and there are restrictions on fertilizers' export. In addition, the Russian importers don't have adequate infrastructure for fertilizers sale – they do not have a sufficient amount of mineral carriers – a rail transport, which can take the necessary volumes quickly, they don't have distribution warehouses, they don't have equipment for applying fertilizer", – said the manager of Azot.
Currently, two of the four Ostchem enterprises are staying in the ATO area (Concern Stirol OJSC, Severodonetsk Azot Association PJSC); they were ceased in the first half of 2014 for security reasons. In 2014, two enterprises (Rivneazot OJSC and Azot PJSC) – the producers of ammonium nitrate and UAN, fully met the needs of the Ukrainian farmers due to the maximum capacity load and summer time work. The necessary production volumes before the autumn season were accumulated in the warehouses, owned by Ostchem enterprises, as well as in the warehouses of UkrAgro NPK distribution network.