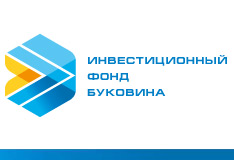 [1]Bukovyna Fund for Support of Small and Medium Enterprise initiated by Mr. Dmitry Firtash and formed due to his investment has started financing applications admission. This announcement was made by the Governor of Chernivtsi region Mr. Mykhaylo Papiev while presenting the investment fund in Chernivtsi.
"We are announcing the start of admission of applications from business people and authors of original business ideas seeking funding," said Mr. Papiev. According to him, 20 projects will be financed at the first stage while money will be allocated to predominantly Bukovyna-based entrepreneurs along the lines of two financing plans: preferential lending and equity investment.
The existing companies offering innovative products and services to the market will qualify for loans in the amount from 100 to 320 thousand UAH at a preferential 5 to 15 percent rate repayable within one to three years.
Authors of original business ideas will be able to receive 50 to 80 thousand UAH for launching their business from scratch. Notably, ownership in the projects will remain in their authors' hands which the Fund's interest in such enterprises will vary within a 10-49 percent range. In case that a project is successfully realized, the Fund's margin will be earned from selling its share in the enterprise while the receipts will be reinvested in new projects.
Mykhaylo Papiev further explained that the Fund's capital is 3 million UAH the bulk of which was donated by its initiator, President of the Federation of Employers of Ukraine Dmitry Firtash. Four Chernivtsi business people have already announced their signing-in to the fund: Ms. Stella Stankevych, Chairwoman of the Board of Directors, 'Trembita' company; Mr. Vyacheslav Dobrovolsky, President, 'TechnoPlus' company; Mr. Victor Sidliar, CEO, 'Chernivtsi mashzavod'; and Mr. Ivan Semeniuk, CEO 'Rodnichohk' company.
The Fund establishment initiative was announced by Dmitry Firtash during his February 2012 meeting with the business community of Chernivtsi region. The Fund's operation is organized following the algorithm tested and successfully applied in the University of Cambridge for several decades now.