For 11 months of 2019, PJSC "Azot" (Cherkasy), a member of Group DF nitrogen line of business, invested more than UAH188,000,000 into plant and equipment. Upgrades and capital repairs of the main process shops of the company were intended to reduce the cost of finished products and ensure reliable and continuous production.
«Modernization of production facilities and further enhancement of operational efficiency remain among the priorities of our strategy. The total investments in capital repairs and upgrades for the first 11 months of 2019 amounted to UAH188,000,000. To put that in context, in 2018, investments amounted to approximately UAH147,000,000. Three major factors contributed to the fact that in the last year the company managed to work "at full throttle" and launched the modernization programs.. First, we succeeded in supplying the production with the natural gas. Second, the Interagency Commission for International Trade introduced protective anti-dumping measures against Russian fertilizers in a timely manner. Third, it is very important that the shareholder continues to invest in the plant", underlined Vitaly Sklyarov, Chairman of the Board, PJSC "AZOT".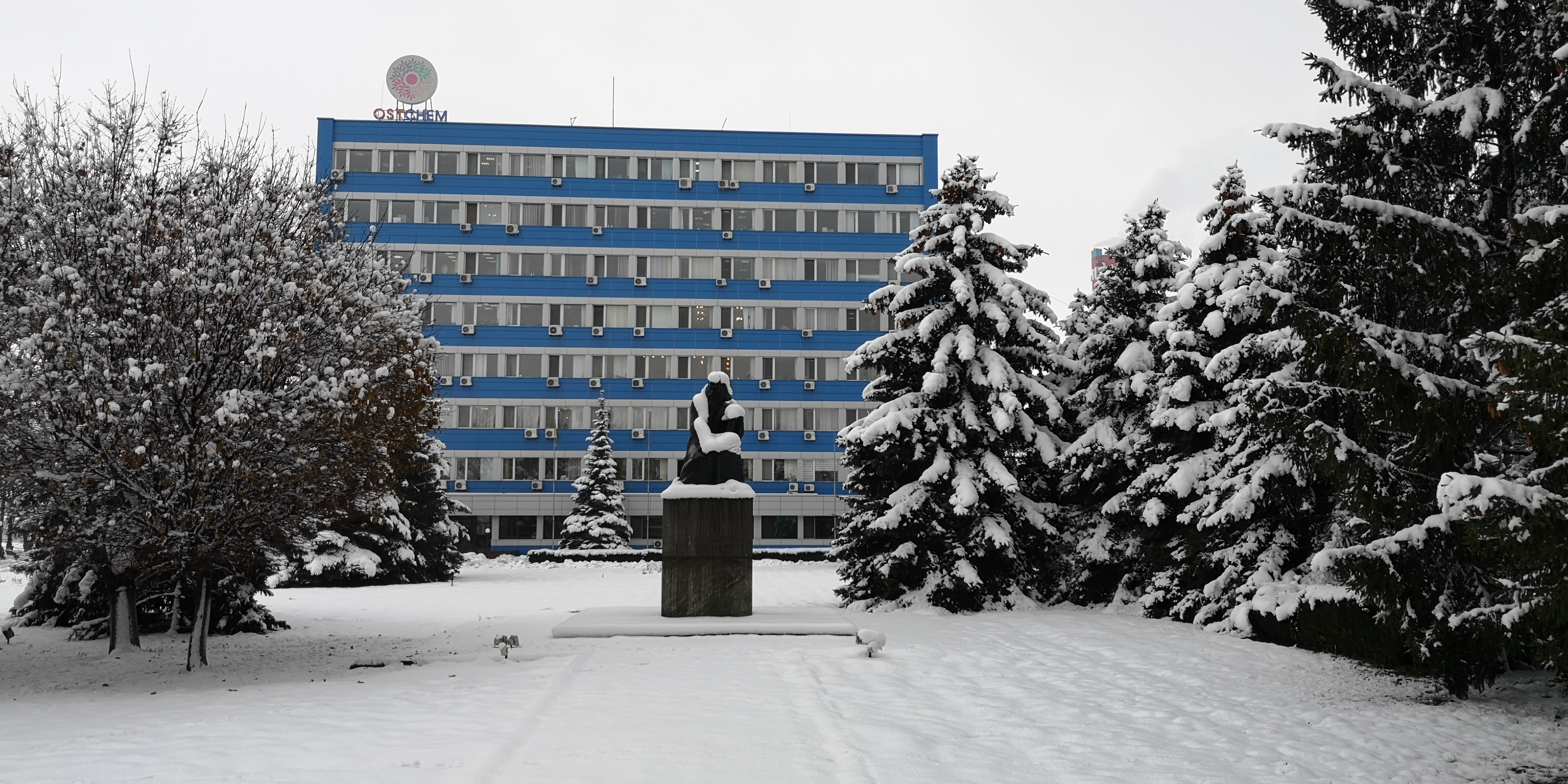 Modernization of the production plant for liquid compound fertilizers UAN
Investments in the project amounted to UAH17,790,000. Consequently, liquid UAN production capacity of the company doubled from 500,000 t to 1,000,000 t per year.
Repairs and modernization of A-3 ammonia production facility
Investments in the project amounted to UAH42,100,000. Replacement of two catalysts on unit No. 2, modernization of some hardware made it possible to improve the operating conditions of synthetic natural gas preparation unit and allowed to reduce the cost of raw materials and energy resources.
Revamp of prilling tower No. 1 for M-9 ammonia nitrate production facility
The first stage of the project has been implemented. In 2019, UAH20,800,000 was invested in the project. The reconstruction of the prilling tower is expected to be completed in 2020. Completion of this project would allow to restore M-9 production facility workload up to 970 000 t per year. This project is designed to increase the production of ammonia nitrate pellets and melt used for the production of liquid UAN fertilizers.
Reconstruction of processing equipment in M-5 non-concentrated (weak) nitric acid production facility
Installation of new 2nd stage tail gas pre-heaters on two units for production of non-concentrated nitric acid would allow to reduce the number of unscheduled standstills and related overruns of raw materials and energy resources.
Reconstruction would allow to increase time between repairs and to significantly reduce the environmental risks.
Commissioning of urea packaging lines in M-2 production facility
Implementation of the project for construction of new packaging lines started in 2018 and cost UAH2,600,000. In 2019, UAH475,000 were invested. Launch of packaging lines would allow to pack the produced urea into a new packaging – big bags (700 kg) and bags (50 kg) which are in high demand by agricultural producers.